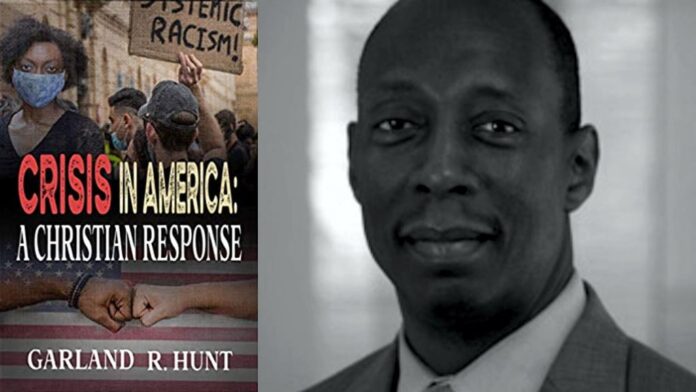 Today's America is faced with multiple challenges that are impossible for anyone to escape. I can't breathe. Black Lives Matter. Not my president. George Floyd. Ahmaud Arbery. COVID-19. Breonna Taylor. Pandemic. Impeachment. Democrat. Republican. Socialism. These names and phrases spark controversy and a range of emotions including rage, hurt, sadness, and sometimes even hopelessness. How can 21st century followers of Christ react the same as nonbelievers? How can they recognize the areas in which God could be calling them into our country's combative culture war? How should they respond to national crises the way Jesus would? What is the Church's role in initiating and facilitating racial healing and reconciliation in the cities and towns across our great land?
Crisis in America: A Christian Response answers these questions and challenges Christians and nonbelievers alike to go against the natural tendency to be influenced by the culture and the headlines and develop a God-inspired view to the turmoil of today.
Editorial Reviews
Review
"He powerfully addresses some of the important issues of our times, and gives sound, biblical wisdom for understanding them, and overcoming them!" – Rick Joyner, Founder and Executive Director of MorningStar Ministries
"Crisis in America, A Christian Response, by Bishop Garland Hunt is something every Christian and non-Christian should read. The book dives into the hearts and souls of Americans today who are trying to make the puzzle pieces fit and understand how God is working to help us see the solutions He has given us. This is a must read!" – Ken Barun, Executive Vice President, Billy Graham Evangelistic Association
"Garland Hunt is among those voices we most need to hear right now. This is more than a book. It's a treatise on faith and following Jesus in this cultural movement, and it tackles head-on that which would most divide us." – John Stonestreet, President of Colson Center
"Garland Hunt has accomplished the near impossible. He takes the reader on a journey that is uncomfortable and comforting at the same time. We need divine healers in race relations and Garland is one man that can say "rise up and walk."" – Lance Wallnau, President of Lance Learning Group
About the Author
Garland R. Hunt is the senior pastor of The Father's House in the Metro Atlanta area and co-founder of the OneRace Movement. A member of the Georgia Bar Association, Hunt is active in the political arena and is a long-time advocate of religious liberties. He has held multiple governor-appointed positions within the Georgia state government, including Chairman of the State Board of Pardons and Paroles and Commissioner of Juvenile Justice. Hunt also served as President of Chuck Colson-founded Prison Fellowship. Hunt's passion and part of God's call on his life is to bring racial reconciliation to the body of Christ and to help Christians in their journey toward spiritual maturity.