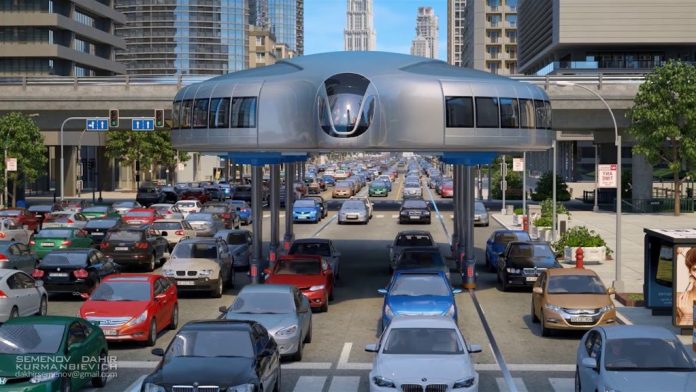 Dahir Insaat is an company that creates futuristic design concepts including concepts for large quadcopters, automation, and prefabrication, and includes road construction, building construction, high speed railways, an earthquake safety bed, and even nano machines that remove cholesterol deposit. Concepts are NOT always feasible, but the videos are really fun to watch anyway. Here is a playlist of videos they have created to share their concepts.
Newest videos are on the bottom of the playlist.
Fire truck of the future by Dahir Insaat Engineering
Dahir İnşaat (Turkish for "Dahir Construction"), often written without Turkish letters as Dahir Insaat, is a company founded in Istanbul by Russian engineer and inventor Dahir Kurmanbievich Semenov. It is known for its futuristic design concepts, including concepts for large quadcopters, automation, and prefabrication. The designs are generally dismissed as wildly impractical, but the animated videos featuring them have frequently gone viral on the internet. Semenov has been compared to prolific inventor Buckminster Fuller.
One of Dahir Insaat's designs is for a bed that becomes a "fortress" in an earthquake. Critics have described it as a claustrophobic coffin.
Another design is for an aerial train. Designers say it could travel at 400 mph with electricity supplied by a tether that is linked to an electrified rail. This rail runs on the ground between stations.
The firm's other designs include a drive-thru supermarket which would literally be driven through and a gyroscopic transport vehicle that would move above traffic. A video proposal for a pothole filling machine was also produced by the Turkish engineering company, while U.S. company Patch Management in Fairless Hills near Philadelphia has already been producing and selling this type of machine called the Pothole Killer.
Source: Wikipedia