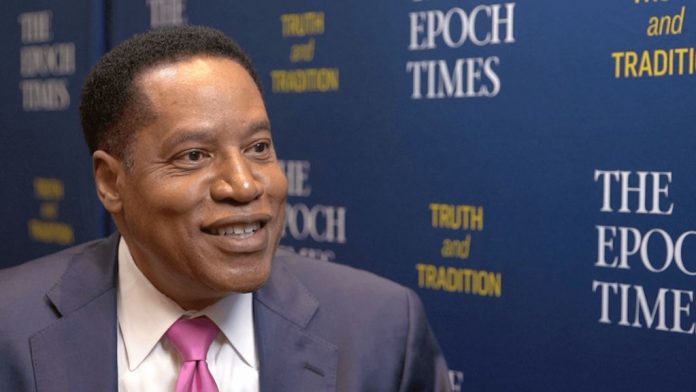 About The Larry Elder Show
Syndicated radio talk show host Larry Elder has teamed up with the Epoch Times in a weekly show to give you his take on the latest issues facing America today. In a day and age of sensationalist, emotionally charged news coverage, Larry jumps straight to the facts and breaks down some of the nation's most controversial topics to shed light on today's current events.
About Larry Elder
Larry Elder is an American conservative talk radio host, author, attorney, and documentary filmmaker who hosts The Larry Elder Show. He's known to his listeners as the "Sage From South Central" and host of the YouTube channel Larry Elder with Epoch Times that has over 53 million views as of May 2021. Larry hosted, for 15 years, the longest-running afternoon drive-time radio show in Los Angeles. He's the executive producer of the documentary 'Uncle Tom: An Oral History of the American Black Conservative.'
The Larry Elder Show
A "firebrand" according to "Daily Variety," best-selling author and radio talk-show host Larry Elder takes on the topic of race, systematic racism, police brutality and, defunding police and more.