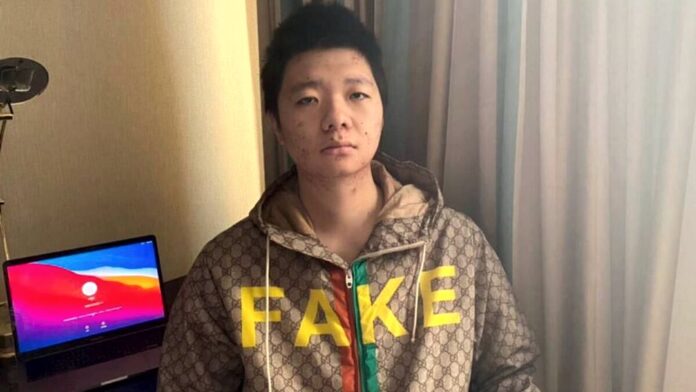 A young Chinese dissident on the Chinese Communist Party's wanted list is seeking help after being held incommunicado for a month in the United Arab Emirates, with the prospect of being sent back to China to face torture.
Dubai police arrested Wang Jingyu, a 19-year-old from Chongqing city in southern China's Sichuan Province, during his transfer flight to New York on April 6, 2021. Wang, who says he has done nothing wrong, has been in custody since with limited contact with the outside world.
"This is 100 percent linked to the Chinese Communist Party (CCP)," he said in an interview with The Epoch Times on May 20, the first time he spoke with media since his detention.
Wang initially got into trouble with the CCP in February when he disputed the authorities' account of the bloody border clash with India.
The deadly brawl in June 2020 saw Chinese and Indian soldiers attack each other with iron rods and stones. India reported 20 deaths from their side, while China acknowledged four fatalities but only eight months later, although unconfirmed reports put the death toll at as high as 45.
"Why did you announce the death toll so late? What on earth are you are hiding?" Wang wrote on Chinese social media Weibo on Feb. 21, two days after Beijing broke its silence on the deaths.
This and two more posts eventually caught the local police's attention. He became one of seven people that Chinese police charged with defaming "heroes and martyrs," with the police notice of his case circulated on Chinese media. He soon found his passport information, address in China, and other personal details publicized on Weibo.
As Wang was not in China at the time, the Chinese police detained his parents and asked him to make a confession video—a request he refused.
BY EVA FU
Read Full Article on TheEpochTimes.com