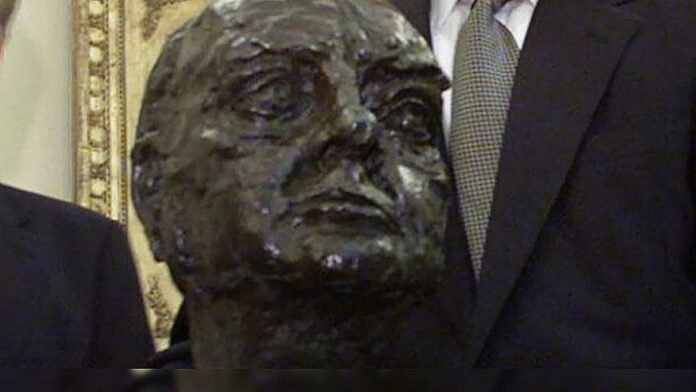 Obama removed the bust from his Oval Office, but President Donald Trump restored the Bust of Winston Churchill to his Oval Office and kept the bust of Martin Luther King Jr. that had been placed there by Obama. Biden has now removed the Bust of Winston Churchill once again as well as the painting of Andrew Jackson hung by President Trump, replacing Andrew Jackson with a portrait of Benjamin Franklin.
According to the Washington Post, Joe Biden added several additional busts to the office including busts of Robert F. Kennedy, Cesar Chavez, Rosa Parks, and former first lady Eleanor Roosevelt and a paints of former President Franklin D. Roosevelt, Alexander Hamilton and Thomas Jefferson.
Biden also removed the flags of the different branches of the United States military and will only display an American flag and a flag with the presidential seal.
The US Embassy Tweeted about the Bust of Winston Churchill: "We've seen some discussion about the Churchill Bust, so we just wanted to remind everyone what the Special Relationship is truly about the United States and the United Kingdom."
We've seen some discussion about the Churchill Bust, so we just wanted to remind everyone what the Special Relationship is truly about 🇺🇸🇬🇧 pic.twitter.com/XOdff8hbcd

— U.S. Embassy London (@USAinUK) January 22, 2021