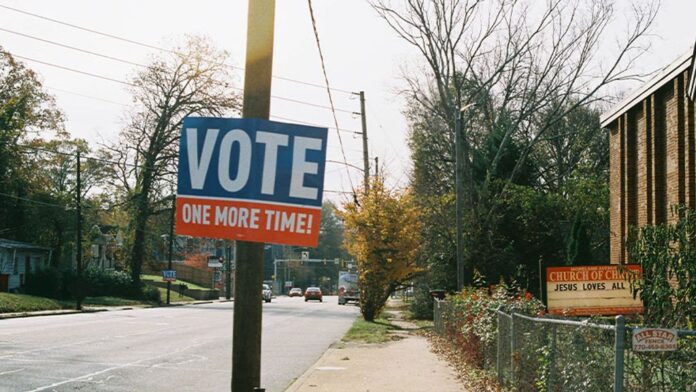 A bipartisan group of senators, including nine Republicans, have reached a deal to change federal election law, a substantial victory for Democrats hoping to exceed the 60-vote filibuster threshold in the upper chamber.
The proposals include two pieces of legislation meant to alter U.S. election laws in response to President Donald Trump's efforts in 2020 to have Vice President Mike Pence throw out electoral votes from states accused of widespread voter fraud.
Similar to all legislation in the upper chamber, at least 60 senators will need to rally behind the measures to limit debate and send them to the floor for a simple majority vote. They'll likely have the support of all 50 Democratic senators, but will need the support of at least 10 Republicans to overcome the filibuster threshold. With nine Republicans backing the measures, only one other Republican needs to be swayed by proponents for passage of the legislation.
Negotiations to craft the legislation were led on the Democrat side by Sen. Joe Manchin (D-W.Va.) and on the Republican side by Sen. Susan Collins (R-Maine). Six other Democrats joined Manchin in negotiations, while eight other Republicans joined Collins.
The first of the two pieces of legislation would alter the Electoral Count Act (ECA) of 1887, which Democrats have attempted to do for months. That law was at the center of attention on Jan. 6, 2021, and in the weeks leading up to it, as Trump attempted to make the case that legal ambiguities in the text of the 1887 law allowed the vice president to refuse to count some electoral votes.
Amid ongoing contention over potential fraud in the 2020 election, Trump further tried to persuade Pence to use his role under the original ECA to challenge the results in several state elections that posed the highest risk of widespread fraud. Pence refused, allowing Joe Biden to be confirmed as the president-elect by the Senate.
By Joseph Lord
Read Full Article on TheEpochTimes.com