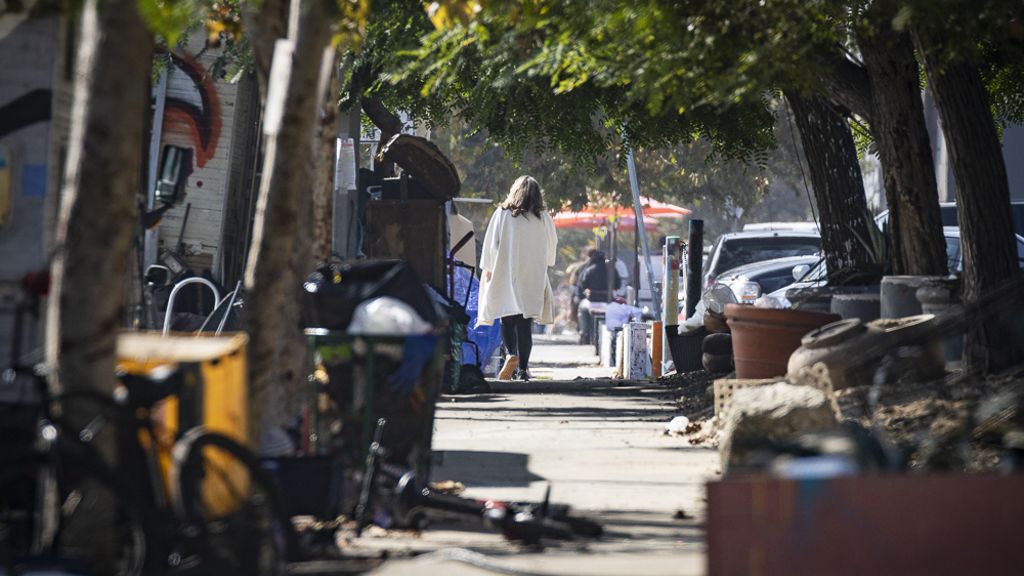 Abbott Kinney Boulevard is a picture-perfect hidden gem in the Venice neighborhood of Los Angeles, known for its boutique shops and locally-owned dining joints. The mile-long strip sings to the tune of upper-middle-class patrons who come to Venice Beach to soak in its peculiar rhythm. The neighborhood's tight-knit community of homeowners who have lived in the area for decades are proud to reside in this unique nook of town.
But over the last year, the community within this stretch of Venice grew even closer over a common frustration: the growing homeless encampments.
The issue is not new to Los Angeles as a whole, which has more than 41,000 people living on its streets, according to the latest homeless count, with more than 66,000 homeless people countywide. A forecast by the Economic Roundtable estimates that number could reach nearly 90,000 by the year 2023.
Venice has approximately 2,000 people living unhoused, making it the second largest congregant of homeless people in the city after Skid Row in downtown Los Angeles.
Drugs, needles, trash, violence, fires, and encampments have become all too common to the Venice community. They say their pleas for help often fall on deaf ears when it comes to their city leaders, while tourists, homeowners, workers, and other homeless people have become victims to random assaults by a more violent crowd of transients.
"It's a world gone mad," Venice resident Deborah Keaton told The Epoch Times. "It's our own making too. I'm a liberal, a Democrat, and we voted for these measures that decriminalize a lot of this behavior, and so there's no repercussions for these guys."
When Keaton steps outside her home on North Venice Blvd. between Abbott Kinney and Electric Ave., her reality is not the white-picket fence experience she bought into 30 years ago when she purchased her home. An encampment, including a handful of parked RVs, has popped up adjacent to her house, making hers the closest house to the neighborhood's new hot spot for crime and drug dealing.
The transients living inside the RVs play loud music all day and night, she said. She filed a police report against the apparent ringleader of the RV encampment, Brandon Washington, because she says he approached her gate and allegedly made threats against her family.
"He rang the bell, and he was wasted, and he said to me: 'I just need to know all the evil people, is your husband evil? Because I need to kill your husband,'" Keaton said. "It was scary."
By Jamie Joseph
Read Full Article on TheEpochTimes.com