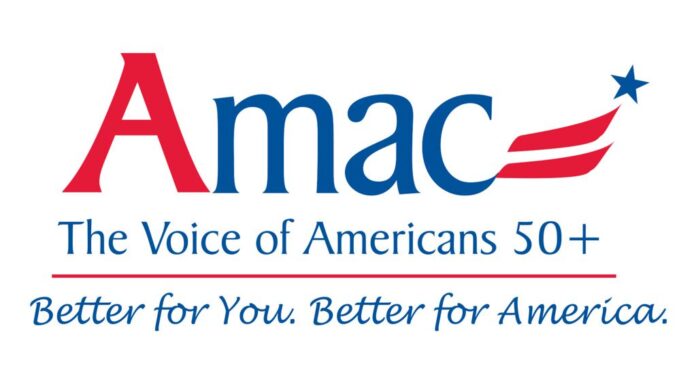 If you're anything at all like the millions of other frustrated Americans looking for an alternative to that "other" senior organization, you've come to the right place. AMAC is the fastest-growing conservative 50+ organization in America. In just a few short years, over two million people have joined and now carry the AMAC membership card. AMAC was built by folks who feel the same way you do. You are not alone!
AMAC believes in – and stands up for – the values that have made America so great: faith, family, and freedom. We believe in the sanctity of our Constitution – including the First and Second Amendments. We're fighting the good fight against reckless government spending and the ever-expanding scope of the federal government. We are pro-small business. We believe in securing our borders. We support our military and respect our veterans, and we stand for our flag.
We welcome all who care about the future of our great republic to join and stand with us. There is strength in numbers, and together we can bring one clear, resounding voice to Washington, D.C.
The AMAC Magazine
All AMAC members receive our celebrated AMAC Magazine. This bimonthly publication delivers timely and insightful coverage of the issues that matter most to patriotic Americans, with a panel of columnists covering topics such as immigration, healthcare, election coverage, religious freedom, the role of government, military news, the presidency, and updates on AMAC's continuing activity on Capitol Hill. For readers seeking real news, the AMAC Magazine is proud to be your trusted source for reliable coverage.
Get your copy of the latest edition of AMAC Magazine – along with the advocacy, benefits, and discounts that come with AMAC membership – by joining today!
Save With AMAC's Great Benefits
AMAC members have access to a comprehensive and growing list of benefits, products, and services, including members-only pricing on things like car insurance, a roadside assistance program, and discounts on hotels and travel, cell phone plans, dental plans, and so much more.
AMAC is also here to be your resource for all things Medicare. Looking for a Medicare Supplement or Advantage Plan? Call the AMAC Senior Resources Network! Speak one-on-one with a licensed advisor for information, support, and assistance in selecting a plan that suits your individual needs.
Call 888-262-2006 or Sign Up Online