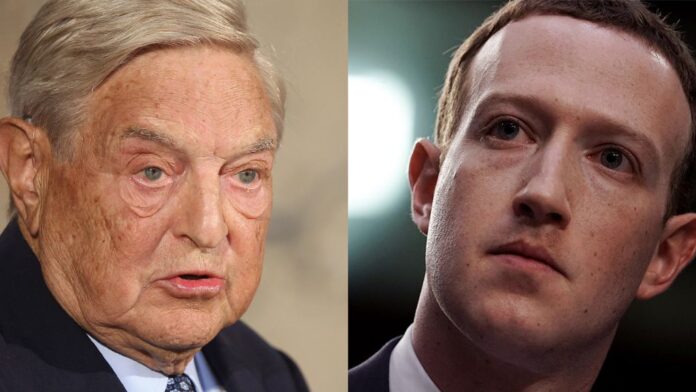 George Soros funding a new wave of radically lenient district attorneys across America to remake its justice system at the county level sounds like a right-wing conspiracy theory, but it's true. He explained why he was going to do it in his recent book In Defense of Open Society. His commitment to the program was announced by the ACLU in 2015. And the financial record of the endeavor has been tracked by dozens of news outlets over the past several years.
The 90-year-old financier and megadonor laid out his case for nationwide criminal justice reform in the second chapter of In Defense of Open Society, itself an updated version of a 2012 essay. He cited such measures as one of the major objectives in his America-related philanthropy agenda.
In November 2014, Soros's Open Society Foundation gave $50 million to the ACLU's Campaign to End Mass Incarceration. The ACLU put out a press release about the donation, restating their commitment to cutting U.S. incarceration rates in half by 2020 in what would be "the most ambitious effort to end mass incarceration in American history."
Shortly after making this donation, Soros began steadily contributing large sums to progressive candidates for district attorney (D.A.) positions all over the country. He has spent more than $18 million on left-wing D.A.s since 2015 with mostly successful results (only seven losses out of 29 races).
Meanwhile, dozens of "bail funds"—groups that pay the bails of suspects accused of crimes—made names for themselves during the Black Lives Matter protests after the killing of George Floyd. Kamala Harris promoted one such group, the Minnesota Freedom Fund, helping its annual revenue go from $100,000 in 2019 to $35 million in 2020.
Other big names include the Bail Project, which receives funding from Borealis Philanthropy, and the Fund for Fair and Just Policing, which is a project of Tides Advocacy and was founded with the support of the powerful private foundations Atlantic Philanthropies and Soros's Open Society Foundations.
by Shane Devine
Read Full Article on CapitalResearch.org