Andrew Jackson and the Miracle of New Orleans: The Battle That Shaped America's Destiny is another history pageturner from Brian Kilmeade and Don Yaeger, the authors of the #1 bestsellers George Washington's Secret Six and Thomas Jefferson and the Tripoli Pirates.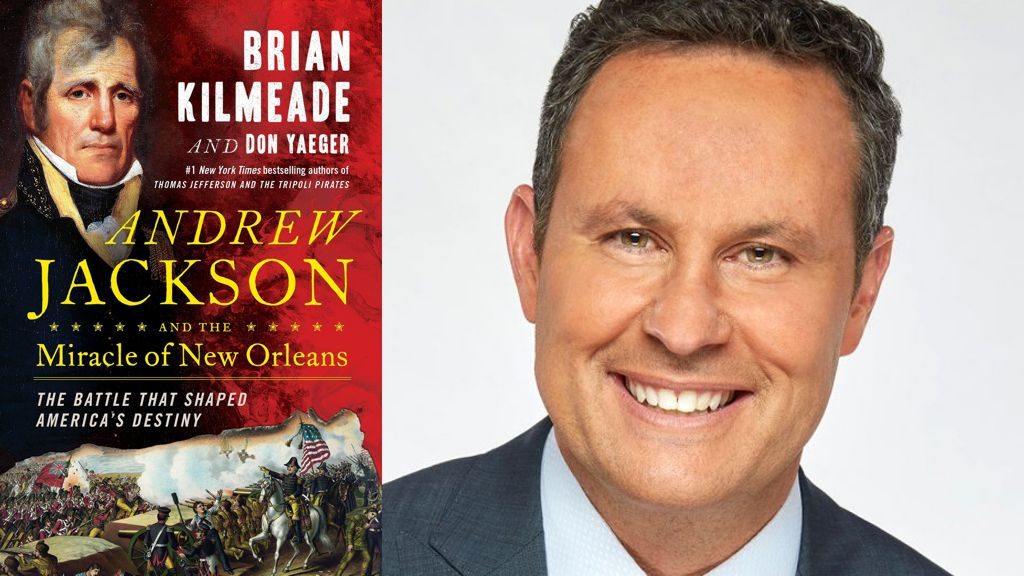 The War of 1812 saw America threatened on every side. Encouraged by the British, Indian tribes attacked settlers in the West, while the Royal Navy terrorized the coasts. By mid-1814, President James Madison's generals had lost control of the war in the North, losing battles in Canada. Then British troops set the White House ablaze, and a feeling of hopelessness spread across the country.
Into this dire situation stepped Major General Andrew Jackson, who feared that President Madison's men were overlooking the most important target of all: New Orleans. If the British conquered New Orleans, they would control the mouth of the Mississippi River, cutting Americans off from that essential trade route. The new nation's dreams of western expansion would be crushed before they really got off the ground.
Jackson had to convince President Madison and his War Department to take him seriously, even though he wasn't one of the Virginians and New Englanders who dominated the government. He had to assemble a coalition of frontier militiamen, French-speaking Louisianans, Cherokee and Choctaw Indians, freed slaves, and even some pirates. And then he had to face the most powerful military force in the world, in the confusing terrain of the Louisiana bayous.
As they did in their previous bestsellers, Kilmeade and Yaeger make history come alive with a riveting true story that will keep you turning the pages. You'll finish with a new understanding of one of our greatest generals and a renewed appreciation for the brave men who fought so that America could one day stretch "from sea to shining sea."
Review
"Riveting history that reads like a stay-up-all-night thriller. Don't miss this book!"
–Brad Thor, author of Use of Force

"A tale as improbable as it is spellbinding, told with deft touch and insightful clarity. Brian Kilmeade has done it again."
–General Stanley McChrystal (U.S. Army, Retired), author of Team of Teams

" The scholarship is impeccable, the topic immensely important, the story masterfully crafted. This little gem of a book belongs on the bookshelf of every history buff. What a triumph!"
–Jay Winik, author of April 1865 and 1944

"A wild, page-turning history of one of America's most fascinating battles."
–Brad Meltzer, bestselling author of The President's Shadow

"Brian Kilmeade, who has a gift for narrative and an intuitive feel for great stories, has written an exciting account of New Orleans and how that battle changed America down the decades."
–Jon Meacham, author of Thomas Jeffersonr, American Lion, Destiny and Power, and Franklin and Winston.

"A riveting introduction to one of the seminal battles in U.S. History. The War of 1812 folk legend of Old Hickory rides high on his horse again in this engrossing overview for readers of all ages. Highly recommended!"
–Douglas Brinkley, Professor of History at Rice University and author of Rightful Heritage

"Kilmeade shows how the patriotism of Jackson and his generation made America great in the first place. A terrific read."
–Jane Hampton Cook, presidential historian and author of The Burning of the White House

"The reader gets an inkling of the grit that made America great."
–Erik Prince, author of Civilian Warriors
About the Author
Brian Kilmeade and Don Yaeger are the coauthors of George Washington's Secret Six and Thomas Jefferson and the Tripoli Pirates, both New York Times bestsellers. Kilmeade cohosts Fox News Channel's morning show Fox & Friends and hosts the daily national radio show The Brian Kilmeade Show. This is his fifth book. Yaeger has written or cowritten twenty-five books.