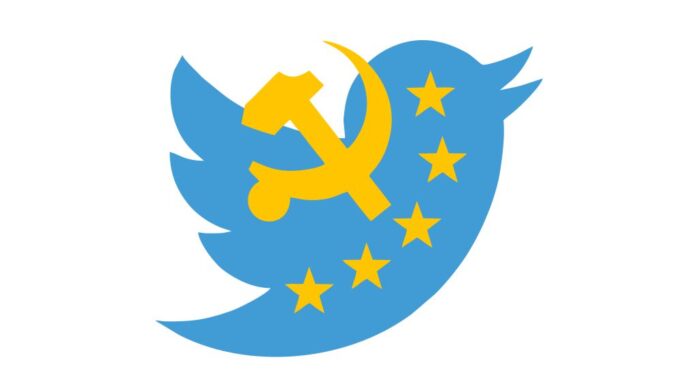 Lin Wood tweeted "Thanksgiving Eve News! 11th Circuit granted my Emergency Motion for Expedited Review of lawsuit challenging validity of GA election procedure. We The People delivered a historic landslide win for @realDonaldTrump in GA & nationally. We The People will not allow it be stolen."
Thanksgiving Eve News!

11th Circuit granted my Emergency Motion for Expedited Review of lawsuit challenging validity of GA election procedure.

We The People delivered a historic landslide win for @realDonaldTrump in GA & nationally.

We The People will not allow it be stolen. pic.twitter.com/YVFmaZzuYj

— Lin Wood (@LLinWood) November 26, 2020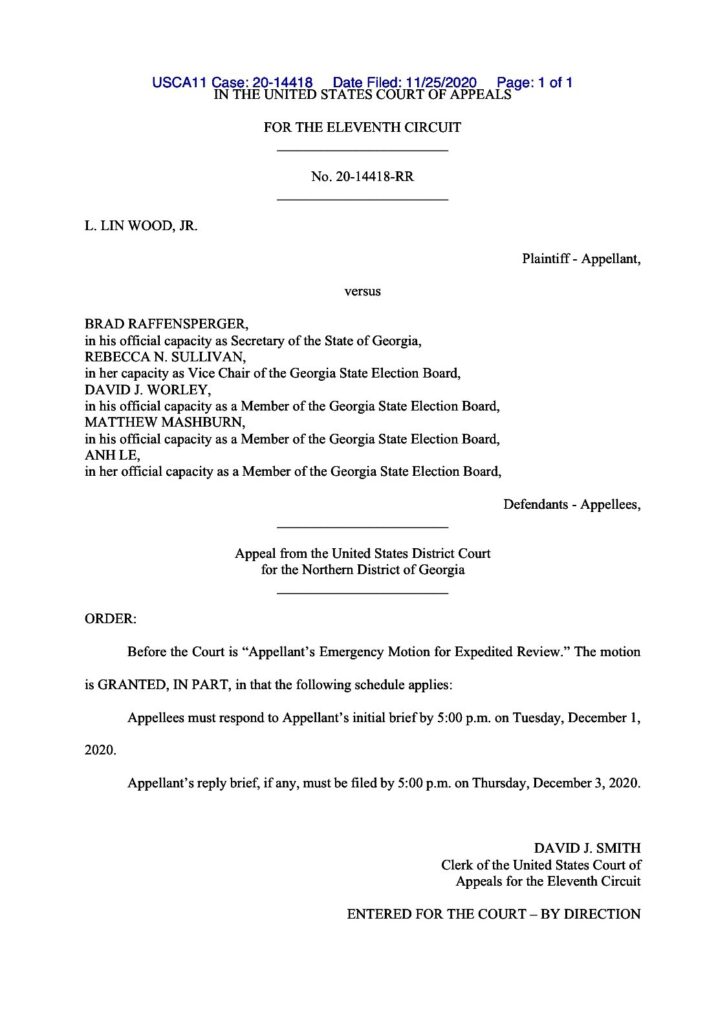 On Wednesday, November 25, 2020, the 11th Circuit Court of Appeals granted Lin Wood's Emergency Motion for Expedited Review of a lower court's decision that had rejected his efforts to delay the vote certification in Georgia via his lawsuit challenging the validity of Georgia election procedure. The court stipulated, however, that Wood must address certain jurisdictional issues to be able to proceed.
Lin Wood's Georgia Appeal Jurisdictional Questions PDF
lin-wood-jurisdictional-questions

Governor Brian Kemp had certified the the state's election results on November 20, 2020 and although he did not clearly endorse the results, he stated the the law required him to "formalize the certification, which paves the way for the Trump campaign to pursue other legal options and a separate recount if they choose."
The Trump campaign requested a recount and poll workers across Georgia begun a machine recount on November 24, 2020. This recount was to be performed in accordance with Georgia State Law and the U.S. Constitution. An earlier hand audit was performed but it was criticized for not verifying signatures on ballot envelopes.
On November 13, 2020, prior to Georgia's election results certification, Lin Wood had filed a lawsuit against Georgia Secretary of State Brad Raffensperger and other state officials arguing that the agreement made earlier in March between the states Democratic Party and the states election officials changed the process of handling absentee ballots in Georgia and this is unconstitutional. Under the U.S. Constitution, only state legislatures and Congress can prescribe the "times, places, and manner of holding elections."
PDF of Original Lawsuit Filed on November 13, 2020
2020-11-13-Complaint-L-Wood-v-Raffensperger-et-al