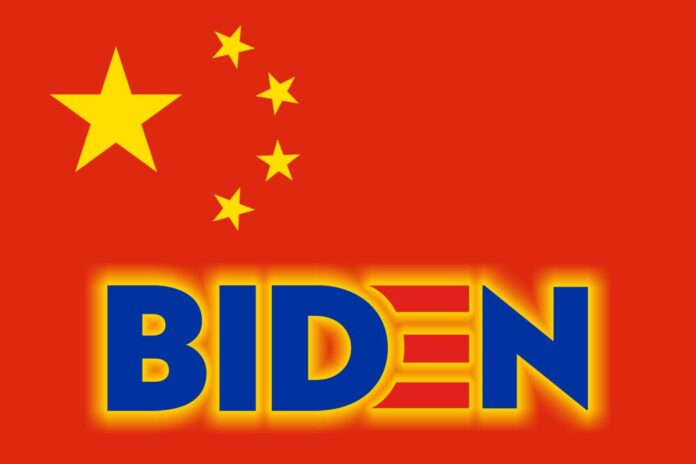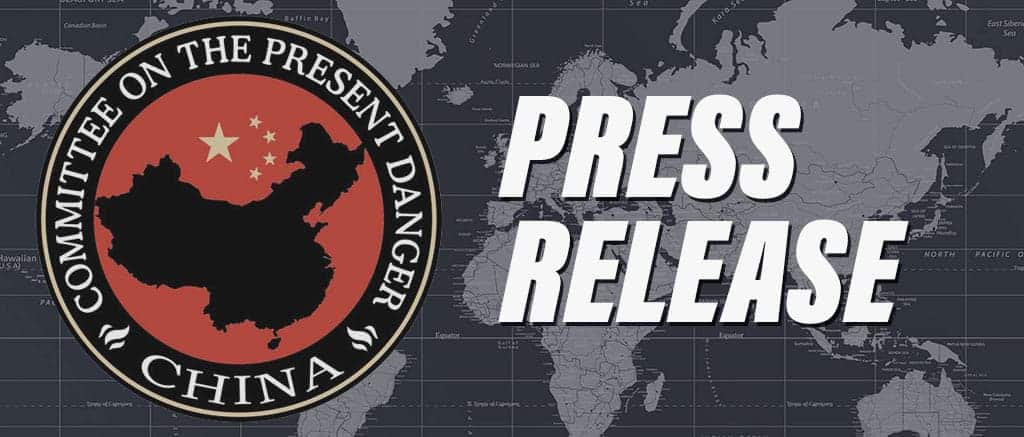 WASHINGTON, D.C.— The Committee on the Present Danger: China (CPDC, presentdangerchina.org) commends the Biden-Harris administration for placing five large Chinese Communist Party-tied companies involved in the manufacturing of polysilicon on the Commerce Department's "Entity List" on the grounds that they use Uyghur Muslims' and others' slave labor to produce solar energy equipment.
Unfortunately, by failing to also subject three of these five companies – which are publicly traded and held by prominent U.S. index funds –to capital markets sanctions under President Biden's own Executive Order 14032, it permits U.S. individual and institutional investors to continue to hold the stock of such odious U.S.-sanctioned Chinese companies in their passive investment portfolios, in the vast majority of cases unwittingly.
The policy inconsistency of the present approach to capital markets sanctions is both glaring and politically unsustainable. It is certainly appropriate, and necessary, to bar Chinese corporate human rights and national security abusers from acquiring U.S. equipment, technology, components and services. It is inexplicable, however, that three of the five companies just sanctioned by being added to the Entity List) are nonetheless still able to enjoy the privileges associated with raising funds and being traded in our prestigious capital markets. Prominent among such privileges are: enhancing their corporate reputations; being included in sought-after Exchange Traded Funds (arranged by the likes of BlackRock, Vanguard, MSCI, FTSE-Russell and other conscience-free asset managers and index providers);and the ability to expand their sources of fundraising from American investors (e.g., dollar-denominated bonds).
Such incoherence is both dangerous and untenable. Can the Biden administration – which recently made historically valuable progress with E.O. 14032 – not discern that reality? How can the Congress, human rights groups, the media and non-governmental organizations which profess to care deeply about the use of slave labor and other egregious human rights abuses, stand by and watch these consequential American financial rewards continue to be bestowed on three of the five Entity-listed perpetrators of "forced labor"? Clearly, this policy disconnect must be promptly rectified.
The three slave labor-designated CCP companies that are publicly traded and held by scores of millions of American retail investors in their passive investment portfolios and public pension systems are:
Hoshine Silicon Industry Co., Ltd. stock is included in FTSE Emerging Markets (EM) Index
Xinjiang Daqo is a subsidiary of Daqo New Energy Corp. which currently holds a 95.6% equity interest in Xinjiang Daqo. Daqo New Energy's stock is traded on the New York Stock Exchange and is included in the MSCI Emerging Markets (EM) Index and the S&P Emerging BMI Index.
In addition, Xinjiang Daqo New Energy completed the IPO registration process in the Shanghai Stock Market's Science and Technology Innovation Board (STAR Market) on June 23rd. It intends to raise funds to finance Phase 4B of its Xinjiang facility expansion project which will increase its production scale from 40,000 to 60,000 tons, making it the largest polysilicon manufacturing operation in the world. This stock too will likely end up in the U.S. capital markets.
Xinjiang GCL New Energy Material Co., Ltd. is a subsidiary of GCL New Energy Holdings Ltd. GCL New Energy's stock is included in the S&P Emerging BMI Index.
CPDC Chairman Brian T. Kennedy observed:
"President Biden recently recognized in Executive Order 14032 that companies tied to the Chinese Communist Party are involved in surveillance state operations that facilitate genocide of Uyghur Muslims and other ethnic and religious minorities – and indeed the people of China, more generally. Pursuant to that Order, a number of such corporations have properly been sanctioned by their placement on Treasury's OFAC list, making them off-limits to investment by U.S. persons worldwide in less than one year's time.

"The Biden administration deserves credit for now identifying five of the CCP's corporations involved in another human rights abuse – slave-labor. It is not enough, however, to place them on the Entity List, which enables most of them to continue securing hard cash for their criminal operations from unwitting American investors. The Committee on the Present Danger: China calls on the President to preclude such a travesty by directing the Treasury Department to add immediately the three publicly traded Chinese slave-labor companies identified above to the OFAC-sanctions list, as well."
* * *