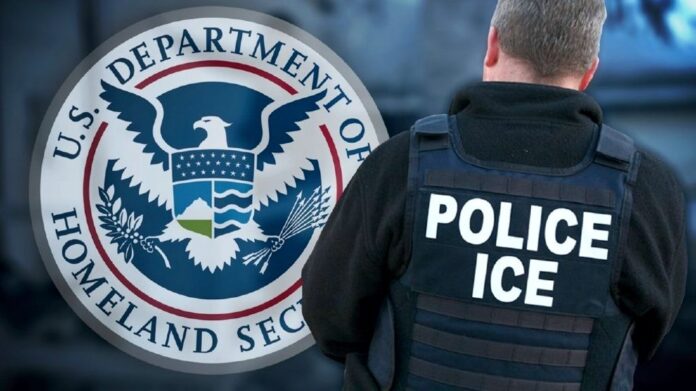 The Biden administration on Wednesday issued guidance instructing U.S. Immigration and Customs Enforcement (ICE) agents to refrain from arresting and deporting illegal immigrants who were victims of crimes and those who are applying for victim-based immigration benefits.
Described as a "victim-centered approach" to enforcement, the new policy will see ICE agents cease taking action against illegal immigrants who have applied for visas specifically offered to victims of human trafficking, domestic violence, child neglect, or abuse, according to the guidance (pdf) issued by acting ICE Director Tae Johnson.
T-visas are designated for victims of human trafficking, and U-visas are meant for victims of violent crimes in the United States.
The memo to ICE agents states that the goal of a victim-centered investigation and prosecution is to focus on minimizing any undue stress, harm, and trauma to the victim.
"When victims have access to humanitarian protection, regardless of their immigration status, and can feel safe in coming forward, it strengthens the ability of local, state, and federal law enforcement agencies, including ICE, to detect, investigate, and prosecute crimes," Johnson wrote.
The approach also seeks to minimize the "chilling effect" of potential deportation, and therefore encourage illegal immigrants to cooperate with law enforcement.
"A victim-centered approach encourages victim cooperation with law enforcement, engenders trust in ICE agents and officers, and bolsters faith in the entire criminal justice and civil immigration systems," Johnson wrote.
ICE agents should also refrain from detaining or deporting illegal immigrants who were victims of crime, even if they have not applied for victim-based immigration benefits, the memo states.
"The fact that someone is a victim of crime and, where applicable, may be eligible for victim-based immigration benefits for which they have not yet applied, is a discretionary factor that must be considered in deciding whether to take civil immigration enforcement action against the noncitizen or to exercise discretion, including but not limited to release from detention," the guidance says.
Read Full Article on TheEpochTimes.com