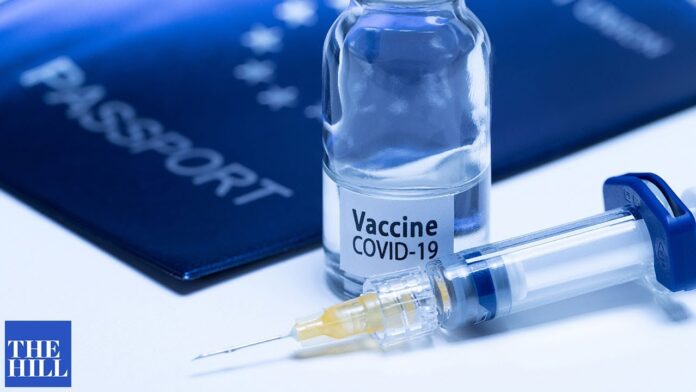 The Biden administration is rolling out new vaccine requirements for international travelers coming into the United States.
Starting Nov. 8, three new orders from the Centers for Disease Control and Prevention (CDC) will be put into place, according to a senior administration official.
The first requires non-U.S. citizens traveling into the country, who are not immigrants, to be fully vaccinated against COVID-19 and provide proof of vaccination status prior to boarding their flight.
Officials say both digital and paper proof of vaccination will be accepted by international airlines.
This order includes narrow medical exceptions, exemptions for children under 18, and people from countries with less than a 10 percent total vaccination rate due to lack of availability of vaccines.
"Even in the low-vaccine-availability countries, people will also need to have a compelling reason to come here," said the official. "So, it's just not they're coming here for any reason; they need to have a specific, compelling reason. So, tourist visas will not qualify for that."
There are about 50 countries with a current vaccination rate of less than 10 percent, according to the White House.
If a traveler to the United States is not vaccinated, they are required to show a negative COVID-19 test that is less than a day old to board their plane regardless of citizenship.
Another new rule requires fully vaccinated travelers to the United States to show a negative COVID-19 test within three days of departure.
The final order requires travelers to provide contact information to airlines before boarding flights to the United States.
The administration announced Oct. 12 it will reopen its land borders to nonessential travel in early November for the fully vaccinated.
White House officials have said multiple times in recent weeks that "nothing is off the table" in terms of requiring the COVID-19 vaccine for domestic flights.
By Nick Ciolino
Read Full Article on TheEpochTimes.com