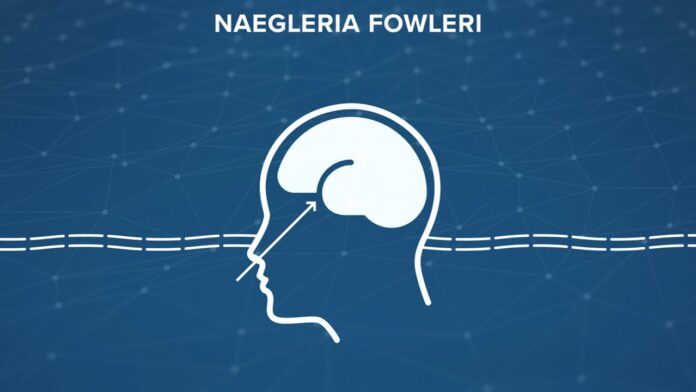 "When asked if some people were at greater risk of developing the deadly PAM infection than others, Schaffner said, "It's behavioral. It's the folks who jump in and let the water get up their nose."
A hidden danger is set to dampen the enjoyment of boating, swimming, and other aquatic sports in freshwater lakes and rivers during America's summer months.
It is Naegleria fowleri—better known as a brain-eating amoeba—that lives within many of the nation's waterways.
Hot summer temperatures and encounters with this organism tend to go hand in hand.
Historically, the amoeba has been found primarily in the southern United States, but research points to an expanding territory within the Midwest.
The good news: It's pretty easy to avoid while swimming or enjoying other water activities.
On July 7, the Missouri Department of Health and Senior Services reported its first case of Naegleria fowleri in 35 years. Officials declined to release details on the adult male patient who contracted the amoeba while swimming at the Lake of Three Fires in Iowa.
The health department later confirmed the Missouri patient died after exposure to primary amebic meningoencephalitis (PAM) on July 15. PAM is the infection caused by contact with the organism through the nasal cavity that induces fatal brain swelling.
Of the 154 documented cases of PAM reported in the United States between 1962 and 2021, only four people have survived, according to data from the Centers for Disease Control and Prevention (CDC).
"We're talking about a unicellular organism, an amoeba, and it lives in water, usually freshwater, that is rather brackish," Dr William Schaffner told The Epoch Times.
Schaffner is a professor of infectious diseases at Vanderbilt University School of Medicine. He explained that the warmer water in the summer provides an ideal environment for the amoeba to reproduce, which is why reports of contact with swimmers and other water enthusiasts generally happen during the hottest parts of the year.
Yet the presence of the amoeba isn't limited to backcountry swimming holes and lakes. Naegleria fowleri has been detected in soil, tap water, heating units, and air conditioning units.
Read Full Article on TheEpochTimes.com