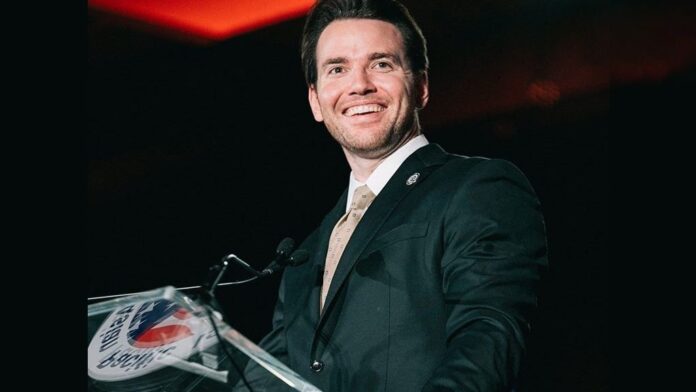 "I'm fighting every day at the Capitol to restore government of, by, and for the people, and to renew the California Dream for the next generation."
~ Assemblyman Kevin Kiley 
California Assemblyman Kevin Kiley has won statewide acclaim for his legislation to expand parental choice for underserved students, ensure transparency in government, and end the practice of government double taxation. He has authored successful successful bills to advance education, public safety, and criminal justice reform. 
Kevin was born and raised in the communities of the Sixth Assembly District, and graduated as a member of Granite Bay High School's fifth graduating class. The son of a Special Education teacher, Kevin began his career as a high school teacher in South Central Los Angeles, where he chaired the English Department, led his students to significant academic gains, and started an award-winning speech and debate team.
After passing the California bar Kevin joined Irell & Manella, where he helped prosecute the civil case against China's Huawei Technologies for intellectual property theft against a major U.S. company. Later, as a Deputy Attorney General, Kevin represented the People of California in dozens of cases against convicted felons.
In the Assembly, Kevin serves as Vice Chair of two committees: the Assembly Education Committee and the Privacy and Consumer Protection Committee. He is also a member of the Housing and Community Development Committee, Judiciary Committee, and Higher Education Committee.
Kevin holds a bachelor's degree from Harvard, a law degree from Yale, and a master's in secondary education from Loyola Marymount. He has also served as an adjunct professor at McGeorge School of Law.