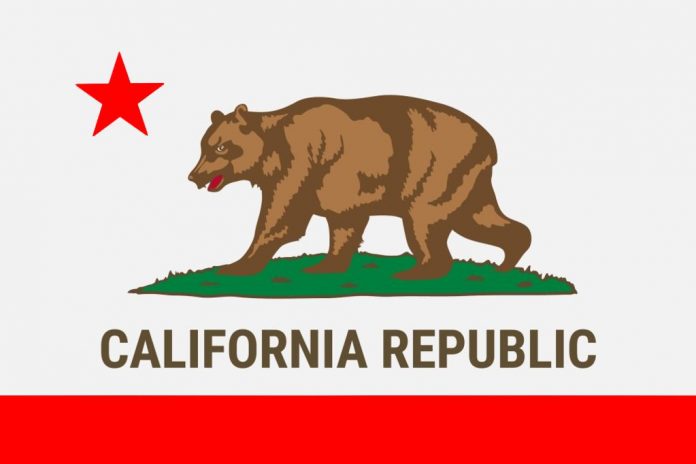 While California is in another statewide lockdown of most businesses, and wearing masks is mandatory, Gov. Gavin Newsom is releasing convicted criminals from prisons and jails.
"Estimates of 8,000 inmates could be eligible for release by end of August, in addition to the state's reduction of about 10,000 persons since the start of the pandemic," the California Department of Corrections and Rehabilitation Secretary Ralph Diaz announced this week. However, instead of apologizing to law abiding Californians, Secretary Diaz wrote a letter of apology to the convicted criminals, for the "significant burden you and your families continue to bear."
The corrections agency announcement also apologizes the "unnecessarily incarcerated:"
"The California Department of Corrections and Rehabilitation (CDCR) announced today additional actions to protect its most vulnerable population and staff from COVID-19, and to allow state prisons to maximize available space to implement physical distancing, isolation, and quarantine efforts. The department estimates up to 8,000 currently incarcerated persons could be eligible for release by end of August under these new measures, further decompressing facilities."
"We're glad the Governor is taking action to release more people. This is absolutely critical for the health and safety of every Californian. Too many people are incarcerated for too long in facilities that spread poor health. Supporting the health and safety of all Californians means releasing people unnecessarily incarcerated and transforming our justice system," said Jay Jordan, Executive Director, Californians for Safety and Justice.
Secretary Diaz added, "We aim to implement these decompression measures in a way that aligns both public health and public safety."
The language is telling: "pandemic emergency decompression efforts."
Outside of prisons and jails, Gov. Gavin Newsom ordered all law-abiding residents to wear masks and face coverings. However, no such order exists within the prisons and jails. If masks work, as the governor insists, why aren't inmates wearing them?
Newsom issued an order Monday for the entire state to again close indoor businesses: Fitness centers and gyms, churches, offices, hair and nail salons and barbershops, shopping malls, restaurants, bars, museums, zoos and movie theaters are all subject to the latest lockdown.
While businesses are forced to close again, the governor is letting another 8,000 inmates out of prison, for a grand total of 18,000 convicted criminals on the streets.
Throughout the state, Democrat Mayors and city councils are calling for defunding the police. People who do not live in dangerous inner cities are demanding police budgets be cut – all while Gov. Newsom releases convicts from prisons and jails.
CDCR is using guidelines for release:
In order to be eligible, incarcerated persons must meet the following criteria:
Deemed high risk for COVID-19 complications by CCHCS
Not serving LWOP or condemned
Have an assessment indicating a low risk for violence
No high-risk sex offenders (HRSO)

HRSO indicates a convicted sex offender who is required to register pursuant to Penal Code Section 290, and has been identified to pose a higher risk to commit a new sex offense in the community, as determined using a standard risk assessment tools for sex offenders.
By Katy Grimes, July 16, 2020 6:52 am
Here is CDCR Secretary Ralph Diaz's letter:
Letter to all incarcerated people
Date: July 9, 2020
As we continue to fight the spread of COVID-19 in our prisons, I want to acknowledge the significant burden you and your families continue to bear as a result of the extraordinary changes we have made to our operations.
Since March, you have endured the suspension of visits, reduced phone call schedules due to physical distancing and cleaning requirements, schedule changes, housing changes, program suspensions and extremely limited movement. Some have been endorsed for other institutions or programs and have not been able to transfer. At institutions that experienced outbreaks, you've gone through even more. All this is coupled with the worry you have for your health and that of your peers and loved ones. California Department of Corrections and Rehabilitation (CDCR) has lost 32 people to this disease – I extend my sincerest condolences to their family, friends, co-workers, and communities.
To continue to effectively fight this virus, we must create more space in our prisons, both to expand physical distancing to slow COVID-19's spread and to ease some of the immense challenges staff face every day. To do this, CDCR is expediting some releases and exploring other options. As part of those efforts, and to recognize the impact on programs and credit earnings during the COVID-19 pandemic, I announced today the CDCR will implement Positive Programming Credits (PPC).
This credit will provide 12 weeks of credit to everyone in CDCR custody, except those found guilty of a serious rules violation between March 1, 2020, and July 5, 2020. PPC will be awarded under the existing "Extraordinary Conduct Credits" in Title 15, which authorizes the Director of the Division of Adult Institutions to award credit to an incarcerated person who has "provided exceptional assistance in maintaining the safety and security of a prison." As this authorization exists in state law and therefore does not require a regulation change, we must follow the exclusions outlined in the law, which means those serving life without the possibility of parole and people who are condemned are not eligible for credit-earning.
These credits are expected to be applied by August 1, 2020. For those whose Earliest Possible Release Date will be reached once the credit is applied, we expect releases to begin in August following normal processes outlined in Title 15.
While this will in no way make up for the multitude of changes and impacts to your lives this pandemic has necessitated, I hope it will play a part in recognizing your sacrifice and the role you continue to play in keeping the institutions safe and peaceful, which enables staff to focus on providing care to those who are ill. We cannot get through this without your understanding, patience, and support. Your efforts are appreciated.
With gratitude,
RALPH M. DIAZ
Secretary
Read Original Article on California Globe Website