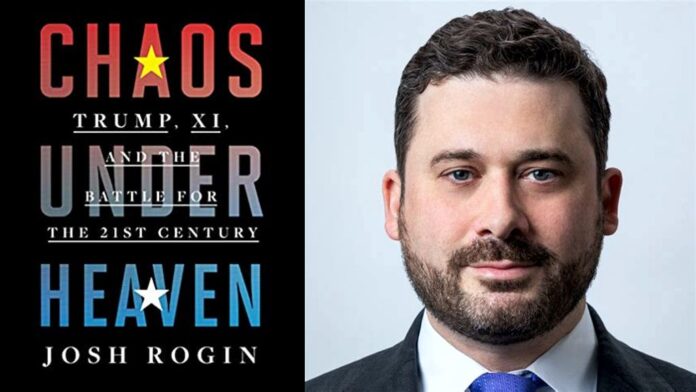 The explosive, behind-the-scenes story of Donald Trump's high-stakes confrontation with Beijing, from an award-winning Washington Post columnist and peerless observer of the U.S.–China relationship
There was no calm before the storm. Donald Trump's surprise electoral victory shattered the fragile understanding between Washington and Beijing, putting the most important relationship of the twenty-first century in the hands of a novice who had bitterly attacked China from the campaign trail. Almost as soon as he entered office, Trump brought to a boil the long-simmering rivalry between the two countries, while also striking up a "friendship" with Chinese president Xi Jinping — whose manipulations of his American counterpart would undermine the White House's already disjointed response to the historic challenge of a rising China. All the while, Trump's own officials fought to steer U.S. policy from within.
By the time the COVID-19 pandemic erupted in Wuhan, Trump's love-hate relationship with Xi had sparked a trade war, while Xi's aggression had pushed the world to the brink of a new Cold War. But their quarrel had also forced a long-overdue reckoning within the United States over China's audacious foreign-influence operations, horrific human rights abuses, and creeping digital despotism. Ironically, this awakening was one of the biggest foreign-policy victories of Trump's fractious term in office.
​Filled with shocking revelations drawn from Josh Rogin's unparalleled access to top U.S. officials from the White House and deep within the country's foreign policy machine, Chaos Under Heaven reveals an administration at war with itself during perhaps our most urgent hour.
Editorial Reviews
Review
A Publishers Marketplace 2021 Buzz Book
"The ultimate insider's account of the making and mismaking of China policy by the Trump administration — a chilling twin portrait of the relentless advance of Xi Jinping and the venomous backbiting among Donald Trump and his advisers, who tried unsuccessfully to combat it. There are scoops on nearly every page. Read it and weep: Chaos Under Heaven reveals how China rose and America flubbed its response." — DAVID IGNATIUS, Washington Post columnist
"In Chaos Under Heaven, Josh Rogin tells a deeply reported, briskly written, and compelling story of how President Trump and his team struggled to deal with the significant economic and national security threats posed to the US by the Chinese government. This book is a must-read for anyone looking for insight into why this new cold war matters to every American." — JAKE TAPPER, CNN anchor
"Chaos Under Heaven is required reading for anyone who wants to know what happened between America and China during Trump's tumultuous four years in the White House. Josh Rogin's account is rich in detail and full of insight into the events and people that drove the United States as it began to change many of its longstanding policies in dealing with Beijing." — JAMES MANN, New York Times best-selling author of The China Fantasy and Rise of the Vulcans
"Josh Rogin is an outstanding journalist who breaks news all the time. And there's certainly lots of news in his extraordinary book. He takes us behind the scenes to get a real appreciation of this critically important relationship. Chaos Under Heaven is well written and incisive — and once you start reading, you won't want to put it down." — WOLF BLITZER, CNN Anchor
About the Author
JOSH ROGIN is a Washington Post foreign policy columnist and CNN political analyst. He has reported for Bloomberg View, the Daily Beast, Foreign Policy, Congressional Quarterly, Federal Computer Week, and Japan's Asahi Shimbun. He lives in Washington, DC.
Biography
Josh Rogin is a columnist for the Global Opinions section of the Washington Post and a political analyst with CNN.
Previously, he has covered foreign policy and national security for Bloomberg View, Newsweek, The Daily Beast, Foreign Policy magazine, Congressional Quarterly, Federal Computer Week magazine, and Japan's Asahi Shimbun.
He was a 2011 finalist for the Livingston Award for Young Journalists and the 2011 recipient of the Interaction Award for Excellence in International Reporting.
Josh holds a BA in international affairs from the George Washington University and studied at Sophia University in Tokyo, Japan. He lives in Washington, DC.