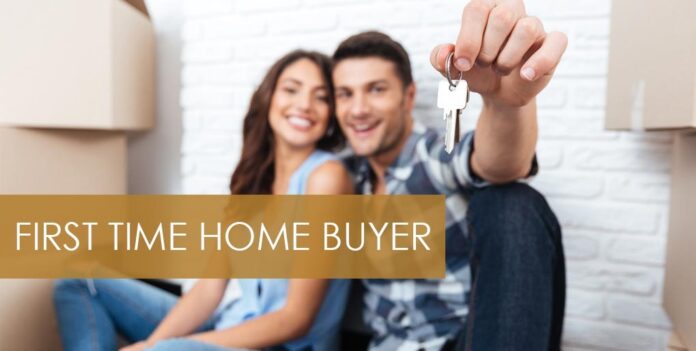 As the spring homebuying season approaches, tight inventory, and uncomfortably high mortgage rates mean that the American dream can only be achieved by those with high-paying jobs, lots of money, or wealthy parents, Bloomberg reports. The Housing Affordability Index is at near 40-year lows. See this in the chart below.
When mortgage rates hit 7% towards the end of 2022, Zillow predicted that it would take around ten years for an individual saving 5% of the median household every month to set aside enough for a 10% down payment on a typical home (and are banks even taking 10% down?).
Moreover, the supply of entry-level housing remains tight, with the inventory of America's cheapest properties down 1.5% in January vs. the same time last year, while supply for the most-expensive properties jumped 37%. So for first-time home buyers, it's the worst time in generations – the American Dream is virtually unattainable for the average person. See this in the chart below for selected regional markets.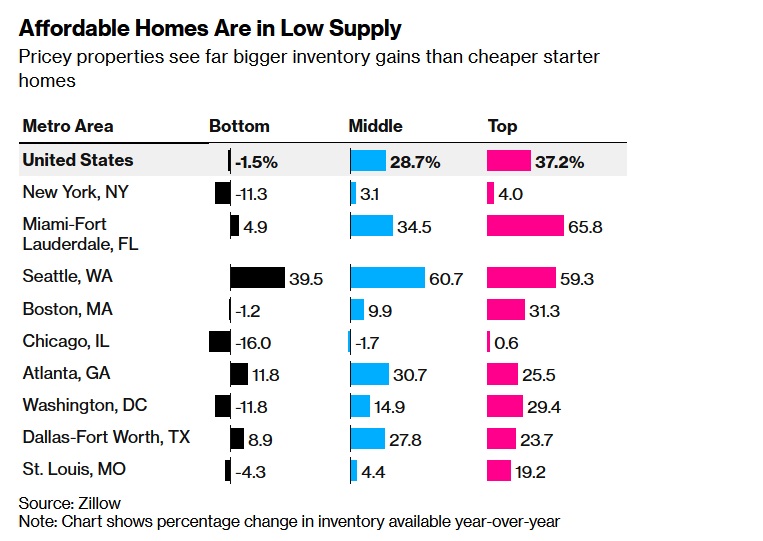 So with the massive decline in the housing market, it is still a seller's market – in affordable housing for the first-time buyer. Even though prices have recently cooled due to higher mortgage rates, the net monthly payment has still gone up – in fact, skyrocketing. See this in the chart below.
The average rate on the 30-year fixed mortgage jumped back over 7%, rising to 7.1%, according to Mortgage News Daily. Compared with a year ago, when rates were in the 4% range, today's monthly payment is about 50% higher, according to CNBC's Diana Olick. See her video report below.
For the first time since records began, first-time homebuyers made up the smallest share of sales last year at 26%. With mortgage rates now above 7%, home buyer mortgage applications are now at a 28-year-low across all age groups. See this in the chart below and learn more here.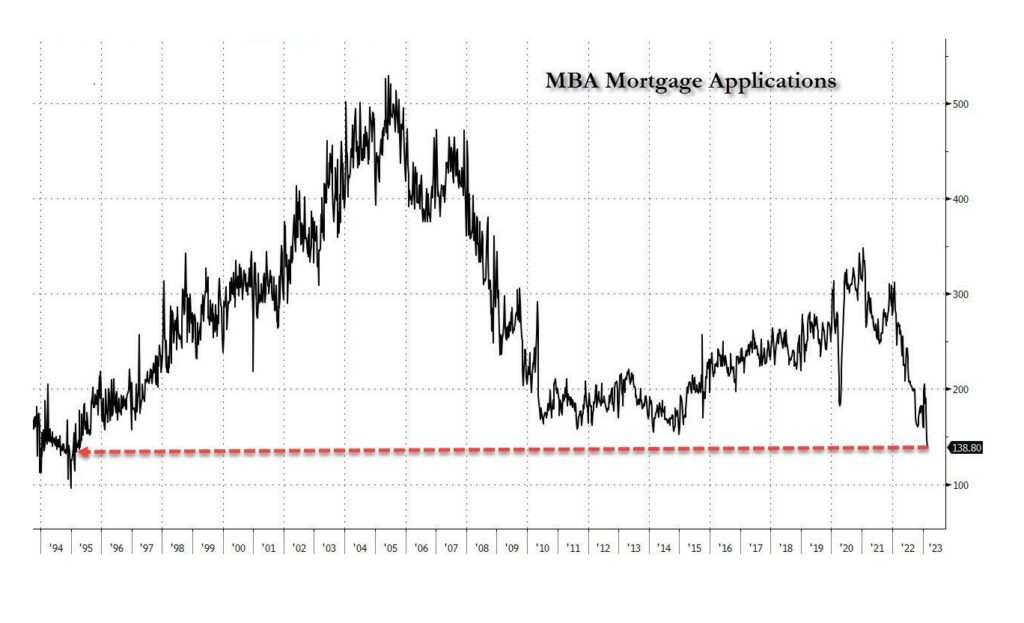 Yet another Biden administration generational negative extreme in the economy. It is rather ironic that the young adults that largely voted for the Biden administration are now suffering the most. Unfortunately, young adults in America have been fooled by scrupulous politicians and their policies.
For those who do not have this problem and think they have escaped – think again. With so many young adults that are increasingly not invested in the economy and heavily dependent on government and their struggling families, they will look to even more Left-wing government policies for relief.
What could go wrong?
See more Chart of the Day posts.