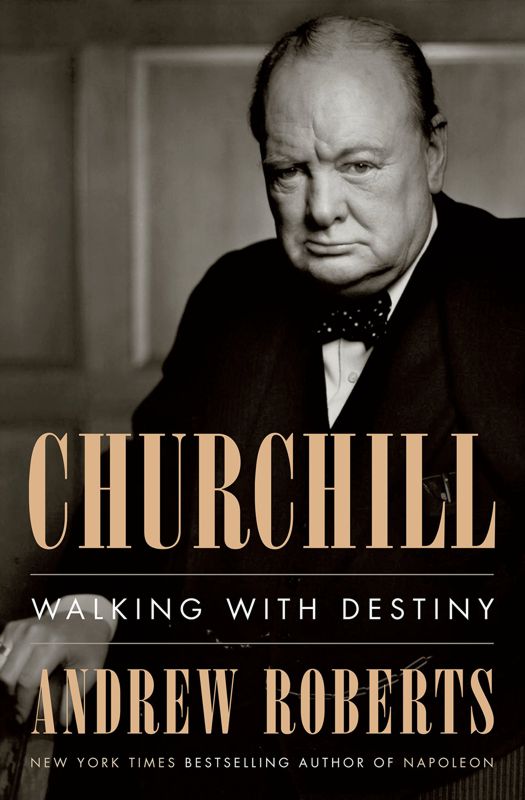 How did Winston Churchill defend the British Empire throughout his life? Andrew Roberts, the Roger and Martha Mertz Visiting Fellow at the Hoover Institution, brings keen insights into the life of Winston Churchill with the book Churchill: Walking with Destiny.
Andrew Roberts was given exclusive access to extensive new material: transcripts of war cabinet meetings, diaries, letters, and unpublished memoirs from Churchill's contemporaries. The royal family permitted Roberts to read the detailed notes taken by King George VI in his diary after his weekly meetings with Churchill during World War II.
Andrew Roberts analyzes the life and policies of Winston Churchill and how he worked to save the British Empire and the world, with the help of the Allies, from the evils of Nazism. The Allied victory in WWII was in large part because of Churchill's brilliant strategy as well as his conviction to never give in and to defend the British Empire at all costs.
Andrew Roberts talks about Churchill's personality as an intensely passionate man who was known to burst into tears in the middle of Parliament. Roberts notes that Churchill's long military career made him indispensable and the ideal wartime prime minister.
In addition to having saved the British Empire from Nazism, Churchill has much to teach us about the challenges leaders face today—and the fundamental values of courage, tenacity, leadership, and moral conviction.
Andrew Roberts said the key thing to remember about Winston Churchill is that he never gave in. This sentiment was expressed by Churchill himself in 1941 at Harrow School, where he said, "[S]urely from this period of ten months this is the lesson: never give in, never give in, never, never, never, never—in nothing, great or small, large or petty—never give in except to convictions of honour and good sense."