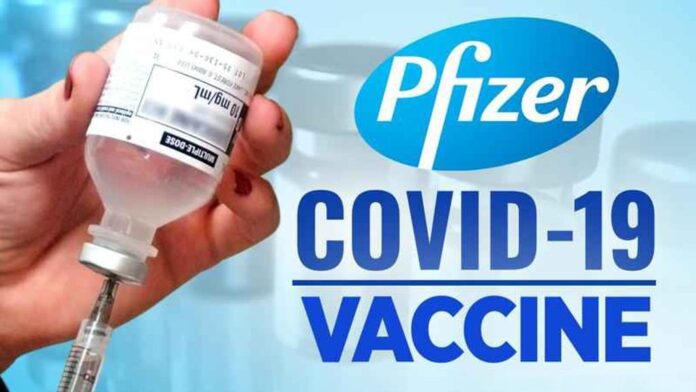 A civil liberties group has registered a strong objection to the wisdom of the U.S. Food and Drug Administration's (FDA) approval on Aug. 23 of the two-shot regimen of the Pfizer COVID-19 vaccine, while seeking to protect people's right to refuse the vaccine.
The group points out that more than 3,000 individuals have died in the United States after getting the second Pfizer vaccination.
The Pfizer vaccine is the first to be approved for general use in people 16 years of age or older and will be marketed under the brand name "Comirnaty," according to the FDA. The Pfizer vaccine remains available under the agency's emergency use authorization for individuals 12 to 16 years old.
COVID-19 has reportedly killed more than 660,000 Americans since January 2020.
But the FDA's decision to approve the Pfizer vaccine in record time may jeopardize public health, according to Liberty Counsel, which has been asked to help thousands of federal, health care, airline, and other employees, as well as medical and dental students who oppose mandatory COVID-19 vaccinations.
"Expediting an experimental injection in months without years of clinical studies and testing is irresponsible and deadly. The FDA has a terrible track record approving drugs that had to be recalled and removed from the market," Liberty Counsel co-founder and CEO Mat Staver said in a statement made public on Aug. 24.
"I fear this unsound rush to approve the Pfizer two-shot dosage will be added to the FDA's long list of failed and harmful drugs," said Staver, whose Florida-based public interest law firm specializes in First Amendment and religious freedom litigation.
"Notwithstanding this FDA approval, people may still claim medical and religious exemptions," Staver added.
Staver's group pointed to data compiled for the Centers for Diseases Control and Prevention (CDC) in its Vaccine Adverse Event Reporting System (VAERS), which includes 3,079 individuals who died after receiving the second Pfizer shot.
Overall, there have been nearly 600,000 "adverse events" reported to VAERS concerning individuals who have received the Pfizer vaccine or its two main rivals from Moderna and Johnson & Johnson. Deaths total 13,068 after receiving one of the three vaccines.
Other adverse reactions reported to VAERS following receiving one of the three vaccines include 5,617 cases of anaphylaxis, 5,882 heart attacks, 17,228 permanently disabled individuals, and 25,169 severe allergic reactions.
Read Full Article on TheEpochTimes.com