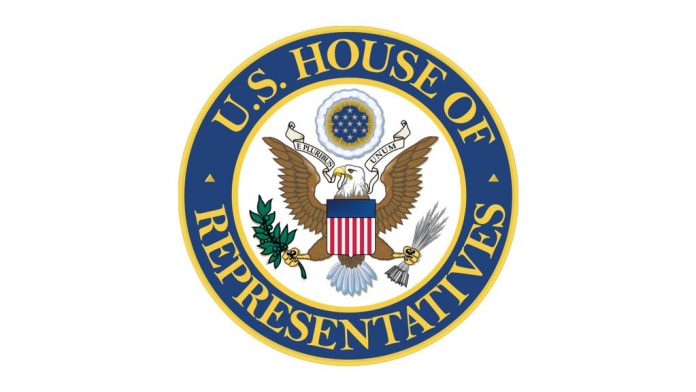 WASHINGTON, D.C. – Last night, Congressman Andy Biggs led a letter to President Donald J. Trump, urging him to veto the end-of-year omnibus spending bill expected to pass through Congress in the coming days.
Representatives Chip Roy (TX-21), Jody Hice (GA-10), Ted Budd (NC-13), Warren Davidson (OH-08), Jeff Duncan (SC-03), Michael Cloud (TX-27), Ralph Norman (SC-05), Scott Perry (PA-10), Steve King (IA-04), Randy Weber (TX-14), Paul A. Gosar, D.D.S. (AZ-04), Ted S. Yoho D.V.M. (FL-03), and Louie Gohmert (TX-01) co-signed the letter.
December 16, 2020
President Donald J. Trump
The White House
1600 Pennsylvania Avenue, N.W.
Washington, D.C. 20500
Dear Mr. President,

We write to urge you to veto the end-of-the-year omnibus spending bill. Speaker Nancy Pelosi is yet again giving us a massive take-it-or-leave-it bill, negotiated behind closed doors, that expands government, spends at record levels well above 2011 base cap levels, and funds unnecessary or even harmful federal programs. Most of all, this bill continues to pile massive amounts of debt on top of the more than $27.5 trillion we already owe.

It is noteworthy that Speaker Pelosi saw her Democrat majority significantly shrink in the 2020 election. Now she is trying to pass a massive spending bill that fully funds an agenda rejected by the American people, without allowing any debate or amendment whatsoever by the full body of the House of Representatives. The incoming 117th Congress should address the outstanding spending issues for fiscal year 2021 by passing individual appropriations bills through the normal legislative process, giving all members an opportunity to participate in the lawmaking process – and preventing the disenfranchisement of millions of Americans who have no say. In order to allow that process to happen, a short-term continuing resolution may be necessary until the new Congress is sworn is and ready for business.

After signing the March 2018 omnibus package, you rightfully said "I say to Congress: I will never sign another bill like this again. I'm not going to do it again. Nobody read it. It's only hours old. Some people don't even know what is in — $1.3 trillion — it's the second-largest ever." This bill promises to be even larger, exemplifying everything that is wrong with the swamp politics of Washington, D.C.

Particularly at a time when our federal government is spending trillions of dollars on an emergency basis, we should be doing the hard work of finding offsetting savings elsewhere. Instead of making any good faith effort to find savings, this omnibus bill spends every penny of the existing – but elevated multiple times over – budget caps that were enacted before the coronavirus epidemic. Your veto will send a resounding message to both Republicans and Democrats in Congress to negotiate better budgets for the American people.

It is also important to note that a vote for this bill – or signing it into law – represents acceptance of long-standing policies that are clearly observable to be harmful to America. Supporting this is a vote to fund an education system that is failing to educate our children while teaching them that America is evil; it is a vote to fund grants to states that run a badly broken election system; it is a vote to fund a healthcare system that empowers insurance companies at the expense of hard-working Americans; it is a vote to underfund border security and empower cartels; it is a vote to continue war without so much as a debate much less a vote on a new AUMF for our men and women in uniform; it is a vote to fund Planned Parenthood; and, among many other things, it is a vote to send money to state and local agencies that are perpetuating the shutdowns that are destroying our way of life. We cannot continue to fund programs that are not serving hardworking Americans.

Mr. President, we thank you for continuing to fight for the American people and our constituents. Our country will be better off if you veto this omnibus appropriations bill for fiscal year 2021. We will strongly support your efforts to demand better from the fiscally irresponsible Congressional leadership.
Sincerely,
Andy Biggs
Member of Congress
12-17-20-Veto-Omnibus