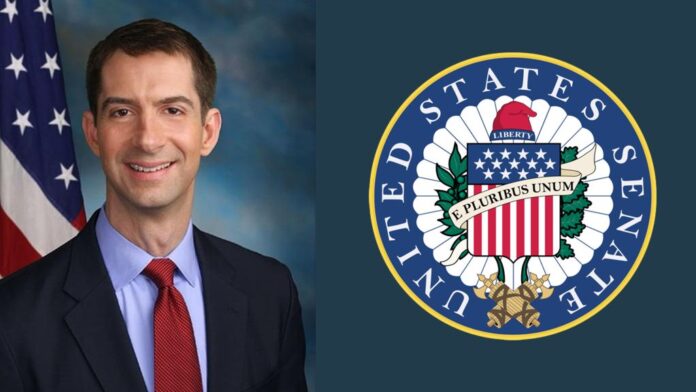 Washington, D.C. — Senators Tom Cotton (R-Arkansas) and Joni Ernst (R-Iowa) introduced the Agriculture Intelligence Measures (AIM) Act, legislation to establish an Office of Intelligence within the U.S. Department of Agriculture. This office would leverage the assets of the intelligence community to better protect U.S. agriculture from foreign threats posed by countries like China. The bill text may be found here.
"The Chinese Communist Party wants to undermine vital American industries through sabotage and intellectual property theft—U.S. agriculture is no exception. Our bill will help safeguard the food and technology that our country depends on for its prosperity and freedom," said Cotton.
"For too long, countries like China have taken advantage of Iowa farmers—stealing intellectual property and engaging in other nefarious activities. This bill will help protect our agriculture community in Iowa, and across the country, so they can continue their hard work of feeding and fueling the world," said Ernst.
Background:
In 2018, a Chinese national was sentenced to 121 months in federal prison for attempting to steal rice research for China.
In 2019, a Chinese national who worked at Monsanto was indicted on economic espionage charges.
###
aim_act