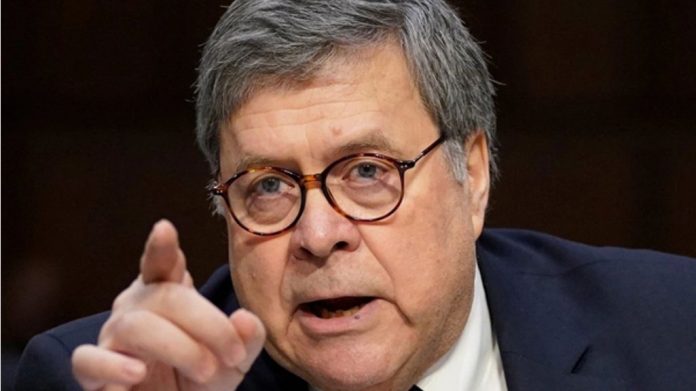 What it all comes down to: evidence that was obtained in illegal surveillance would be inadmissible.
WASHINGTON D.C.- The nation is currently going through an impeachment fiasco that was initially started leading up to the 2016 election.
The Democratic National Committee and the Clinton campaign paid a research firm, Fusion GPS and a former British spy, Christopher Steele, to compile a bogus dossier which implicated then candidate Trump and Russia in an apparent scheme to hijack the 2016 election.
The phony dossier, which was mostly unverified, was then used by the FBI as the main evidence to secure a Foreign Intelligence Surveillance Act (FISA) warrant, which targeted the Trump campaign in the final days leading up to the election.
John Solomon, investigative reporter for The Hill said that congressional investigators have confirmed that former FBI general counsel James Baker met in 2016 with at least one attorney from Perkins Cole, the DNC's private law firm. That was the firm that paid Fusion GPS and Steele.
When the FBI submitted the application to the FISA court in 2016, they knew or should have known that the dossier was connected to the DNC's primary law firm and was being used as research by the DNC to defeat Trump.
Yet, the FBI failed to disclose that information to the FISA court in October 2016, when they applied for a FISA warrant to conduct surveillance on Carter Page, Trump's campaign adviser.
Solomon says that one of his sources says that the above shows that the real collusion in 2016 was not between Trump and Russia, but rather between the FBI and Trump's opposition—the DNC, Hillary Clinton and Christopher Steele, who is reported to have hated Trump.
Now, it has finally come out that the authority granted by the FISA court to secretly wiretap and spy on Carter Page was "not valid." In a secret ruling from earlier this month, Judge James Boasberg, the current presiding judge over the FISA court, said that at least two of the four FISA applications against Carter Page were unlawfully authorized.
Additionally, the Department of Justice also concluded following the release of a wide-ranging investigative report on the matter by the inspector general that the government did not have probable cause that Page was in fact acting as an agent of a foreign power.
FISA statutes state that American citizens cannot be secretly spied on by the United States government absent probable cause, based on valid evidence, that an American is unlawfully acting as a foreign agent.
Boasberg wrote:
"DOJ assesses that with respect to the applications in Docket Numbers 17-375 and 16-679, 'if not earlier, there was insufficient predication to establish probable cause to believe that [Carter] Page was acting as an agent of a foreign power.'"
This was in reference to the final two of four FISA applications to spy on Page.
"The Court understands the government to have concluded, in view of the material misstatements and omissions, that the Court's authorizations in Docket Numbers 17-375 and 17-679 were not valid."
Read Entire article on Law Enforcement Today