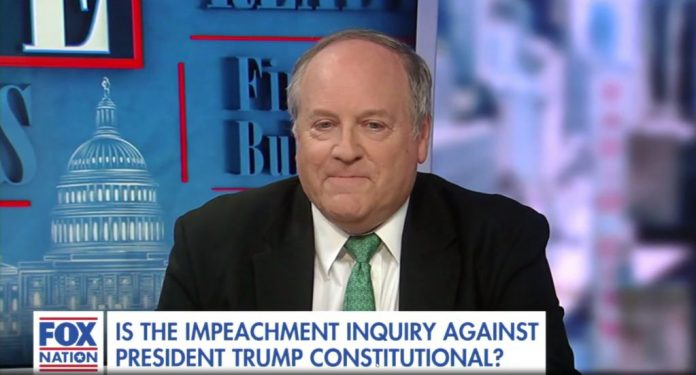 Democrats "may end up walking away" from their effort to impeach President Donald Trump, predicted Doug Burns, who is a former federal prosecutor in the Criminal Division of the Eastern District of New York and a practicing attorney.
On Fox Nation's "Deep Dive" Wednesday, Burns said that the "elephant in the room" is that House Speaker Nancy Pelosi, D-Calif., opted not to ask the full House of Representatives to vote on the question of opening a formal impeachment inquiry into President Trump. Instead, Pelosi announced that an impeachment inquiry had begun, breaking precedent regarding these proceedings.
"You don't have to be a rocket scientist or an MIT professor to know that they didn't do a vote because they didn't want to have [Democratic House members] stand up in districts that were against it and have to vote for it," said Burns, adding that some moderate Democrats are hesitant to declare their support for impeachment.
Read Full Article:
Could Pelosi abandon impeachment effort? Legal analyst predicts she may