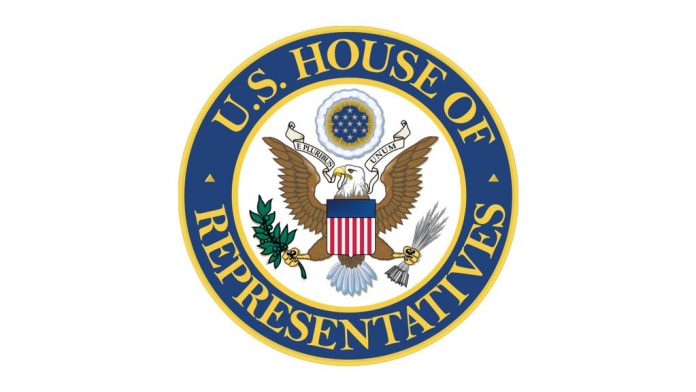 Leads Letter with Representatives Cloud, Fallon, Pfluger, and Taylor Demanding Answers About Authority to Unilaterally Halt Leases
WASHINGTON, D.C. – Congressman Dan Crenshaw (R-TX), joined by Representatives Michael Cloud (R-TX), Pat Fallon (R-TX), August Pfluger (R-TX), and Van Taylor (R-TX), is pressing President Joe Biden on the administration's action to impose an indefinite moratorium on new oil and gas leases on federal land and water. In a letter to Biden and Acting Interior Secretary Scott de la Vega today, the lawmakers requested answers as to the legal authority behind this moratorium that could cost hundreds of thousands of jobs in Texas alone.
"The actions your Administration has taken to weaken U.S. energy independence and security and threaten American jobs only exacerbate the 107,000 lost in the oil and gas sector during the COVID-19 pandemic and subsequent economic crisis," the lawmakers wrote. "Even a temporary moratorium is incredibly damaging to the American economy, global emissions, and union jobs."
As the Houston Chronicle reported in August, "a drilling ban on federal lands and waters could cost the oil and gas industry up to 1 million jobs nationally by 2022, including 120,000 jobs in Texas."
In the letter, the lawmakers express concern that the end result of this suspension will not only eliminate jobs, but also that this action might violate the Department's statutory and regulatory mandates to perform actions that are solely within the purview of the Department, without undue delay.
The lawmakers requested answers to the following questions:
1. How does the suspension of delegated authority, in your opinion, not violate the Department's obligations to not cause delay under the Federal Land Policy and Management Act of 1976, National Environmental Protection Act, Outer Continental Shelf Lands Act, the Mining Law, and the Mineral Leasing Act.

2. Furthermore, what is the authority for an acting, non-Senate confirmed nominee to remove the Bureau's ability to perform statutory mandates?

3. In the current Executive Order, as well as Secretary's order 3395, new permitting and drilling are effectively paused because one or two appointees cannot possibly address the approvals necessary for oil and gas operations. Under the Mineral Leasing Act and Outer Continental Shelf Lands Act, as well as the Administrative Procedure Act, could you please explain the Secretary's authority to pause drilling permits and execution of properly acquired leases?
Dan Crenshaw Letter Joe Biden on American Energy Independence PDF
12721_lease_ban

BACKGROUND
Crenshaw criticized President Biden's 60-day ban on oil and gas leases on federal land that was announced last week, saying, "An all out assault on American energy independence appears to be the top priority of the Biden Administration. From rejoining Paris to canceling Keystone and now this ban on drilling on federal land, it's clear the campaign trail rhetoric of banning oil and gas is turning into actual policy in the Biden-Harris White House. The administration is already off to a bad start, putting the priorities of their radical base ahead of American energy workers and our economy."
Crenshaw has been a leading voice in calling for solutions to climate change that protect both the economy and the environment. Two bills introduced by Crenshaw to boost carbon capture technology were signed into law last year.