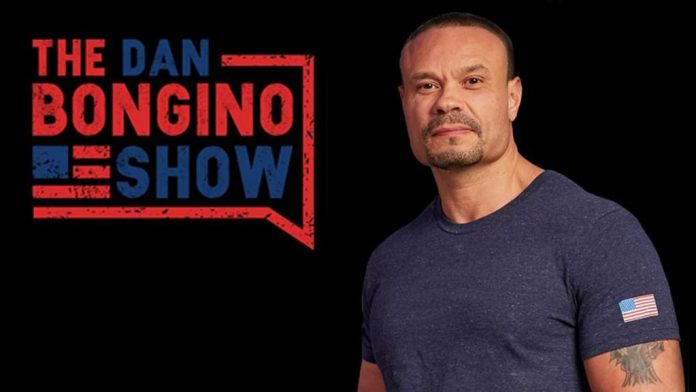 Conservative commentator and Fox News host Dan Bongino was permanently banned by YouTube on Wednesday, the company said.
A spokesperson for the Google-owned video-sharing site alleged that he tried to evade a previous suspension. Bongino uploaded a clip to his main channel while his secondary channel was suspended for violating YouTube's COVID-19 policies.
"When a channel receives a strike, it is against our Terms of Service to post content or use another channel to circumvent the suspension," a YouTube spokesperson told news outlets. Both of Bongino's channels were removed, and he won't be able to create a new one in the future, the firm said.
"We terminated Dan Bongino's channels for circumventing our Terms of Service by posting a video while there was an active strike and suspension associated with the account," the YouTube spokesperson added.
The Epoch Times has contacted Bongino and YouTube for comment.
Bongino, in a Twitter post, reacted to the suspensions: "Hilarious watching the [YouTube] communists desperately try to save face after we told them to go [expletive] themselves. They're claiming we 'tried to evade suspension.' Really? By posting a final video LITERALLY titled 'Why I'm Leaving YouTube'?
When trying to access Bongino's YouTube channels, the website displays messages saying they are not available.
Earlier this week, Bongino posted a video saying he was planning to leave YouTube in favor of Rumble, a competing video-sharing platform that has seen rapid growth in recent months. Conservatives like Bongino have said that YouTube, Twitter, and other social media platforms unfairly target conservatives and people who post content or opinions that differ from the mainstream.
Bongino also wrote: "What's happening right now across social media is exactly why @dbongino invested in @rumblevideo."
On Wednesday, his Twitter page said that Bongino has reached 2 million subscribers on Rumble. He's also an investor in the video-sharing site.
"The explosive growth in followers on Rumble has no parallel," Bongino said in a statement. "We haven't seen anything like it on other content platforms. The subs, the views and the hours-watched on Rumble speak for themselves. Rumble is the future."
Rumble has attracted support from former President Donald Trump, and several politicians including Sen. Rand Paul (R-Ky.) announced they would be joining the platform. Trump's TRUTH Social announced in December that it would partner with Rumble.
Before becoming a conservative commentator, Bongino was a New York City police officer, a Secret Service agent, and embarked on three unsuccessful congressional campaigns.
The Dan Bongino Show channel on YouTube had about 882,000 subscribers and nearly 1,100 uploads since it was created in 2013, according to Social Blade data.
Read Original Article on TheEpochTimes.com