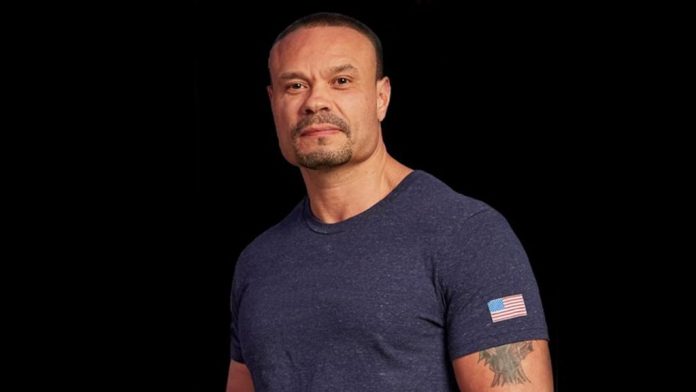 Dan Bongino is a former Secret Service agent, a security consultant, a radio and Fox News host, a 2012 Republican nominee for US Senate and 2014 Republican nominee for US Congress (Maryland). He is the author of The Fight New York Times Best Seller Life Inside the Bubble, Exonerated, Spygate and more.
Dan Bongino's public service career began with the New York Police Department in 1995. After joining the US Secret Service in 1999, Dan received a Department of Justice award for his many investigations and arrests while assigned to a financial fraud task-force.
In 2006, Dan Bongino entered into duty with the elite Presidential Protective Division during the administration of President George W. Bush. Dan became one of the earliest tenured agents to be given responsibility for an operational section of the protective detail and he remained on protective duty with President Barack Obama.
One of their most distinguished agents, Dan's assignments included the coordination of President Obama's visits to Prague, Jakarta, amongst a myriad of terror threats, and finally as the lead agent responsible for President Obama's visit to an active war zone in Afghanistan.
Upon resigning from the Secret Service in 2011, Dan began a grassroots campaign for the US Senate in Maryland against the state's deep-rooted Democratic establishment. Despite overwhelming odds, he defeated 9 opponents in the Republican primary and finished second in a three-way race in the general election. Dan ran again in 2014. This time for the US Congress against a first-term Democratic opponent who had recently defeated the Republican representing the district by an incredible 21 points, in a newly gerrymandered district designed for easy Democratic victories. Shocking nearly everyone, in a race that was universally declared "uncompetitive", Dan won the race on Election Day, yet lost the election over the coming days by just 1 point as the absentee ballot count was finalized.
A New York Times Best Selling author of Life Inside the Bubble: Why a Top-Ranked Secret Service Agent Walked Away From It All, Dan provides expertise on international security and political strategy for outlets such as Fox News, CNN, MSNBC and others. Dan Bongino is also a regular guest host on the Sean Hannity and Mark Levin Radio Shows, along with his guest hosting on Washington DC's WMAL radio.
Dan has his MBA from Penn State University, and his MA and BA from the City University of New York.