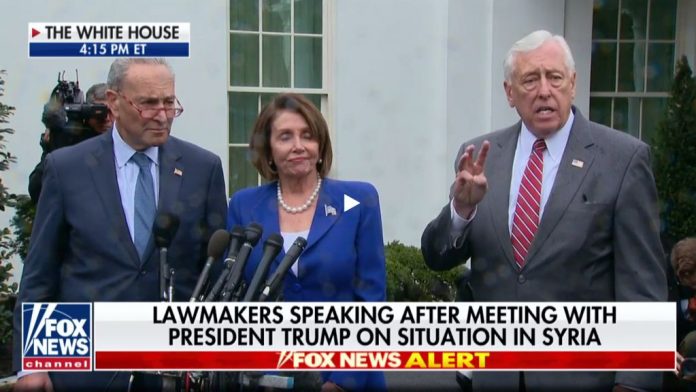 White House press secretary Stephanie Grisham dismissed the reports being told about Nancy Pelosi and Dems who stormed out of the Syria policy meeting held by President Trump.
"The President was measured, factual and decisive, while Speaker Pelosi's decision to walk out was baffling, but not surprising," Grisham said. "She had no intention of listening or contributing to an important meeting on national security issues. While democratic leadership chose to storm out and get in front of the cameras to whine, everyone else in the meeting chose to stay in the room and work on behalf of this country."
House Minority Leader Kevin McCarthy on what happened between Democratic leaders and Trump during White House meeting on Syria policy.
House Speaker Nancy Pelosi, Senate Minority Leader Chuck Schumer, and House Majority Leader Steny Hoyer speak to the media after they stormed out from meeting with President Trump on Syria.