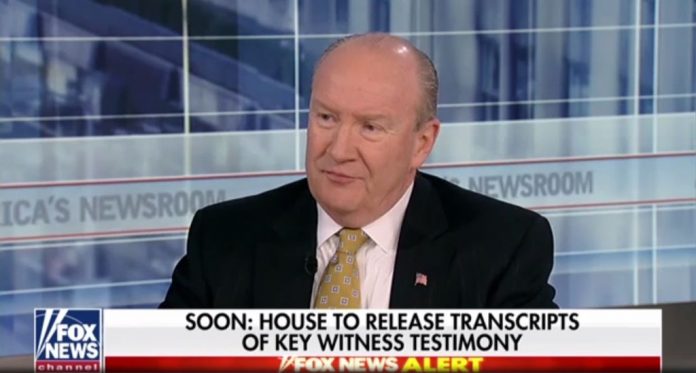 Does Andy McCarthy see an impeachable offense or crime in the impeachment testimony transcripts?
Andy McCarthy discusses the transcripts and if Adam Schiff will ever testify and that he sees no crime or impeachable offense and that it's "much ado about nothing".
Andrew C. McCarthy III , know as Andy McCarthy is an American columnist for National Review. He served as an Assistant United States Attorney for the Southern District of New York. A Republican, he led the 1995 terrorism prosecution against Sheikh Omar Abdel-Rahman and eleven others. (Wikipedia)
Thom Tillis: Transcript, whistleblower complaint don't show impeachable offense
North Carolina Sen. Thom Tillis on the impeachment inquiry.
Thomas Roland Tillis is an American politician and businessman who has served as the junior United States Senator for North Carolina since 2015. A Republican, he served as Speaker of the North Carolina House of Representatives from 2014 until his election to the United States Senate. (Wikipedia)