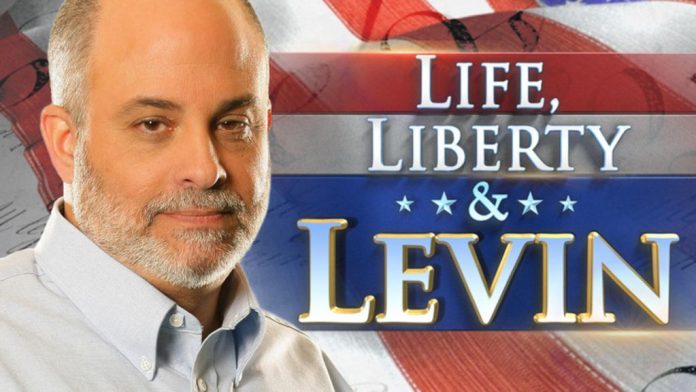 House Judiciary Committee ranking member Doug Collins, R-Georgia, said Democrats are exposing their true contempt for the Constitution and the individual rights therein with how they are conducting the impeachment of President Trump.
In an interview airing Sunday at 8 p.m. ET on "Life, Liberty & Levin," Collins said Trump was overtly denied the same due process afforded to every other American under the Constitution, adding that House Majority Leader Steny Hoyer, D-Md., made an alarming statement to that effect.
Hoyer, the number-two Democrat in the House, defended the House's impeachment inquiry last month by remarking that Trump was afforded "every opportunity to prove his innocence."
"Instead, he ignored Congressional subpoenas for documents and for testimony by White House officials and ordered his subordinates not to cooperate. This itself is unprecedented," Hoyer claimed.
House Majority Leader Steny Hoyer (D-MD) on Impeachment
One of the most sacred principles in the American criminal justice system, holding that a defendant is innocent until proven guilty. In other words, the prosecution must prove, beyond a reasonable doubt, each essential element of the crime charged.

Nolo's Plain-English Law Dictionary
Collins told host Mark Levin that no American has to prove their innocence — in fact, the burden of proof falls on the opposite party.