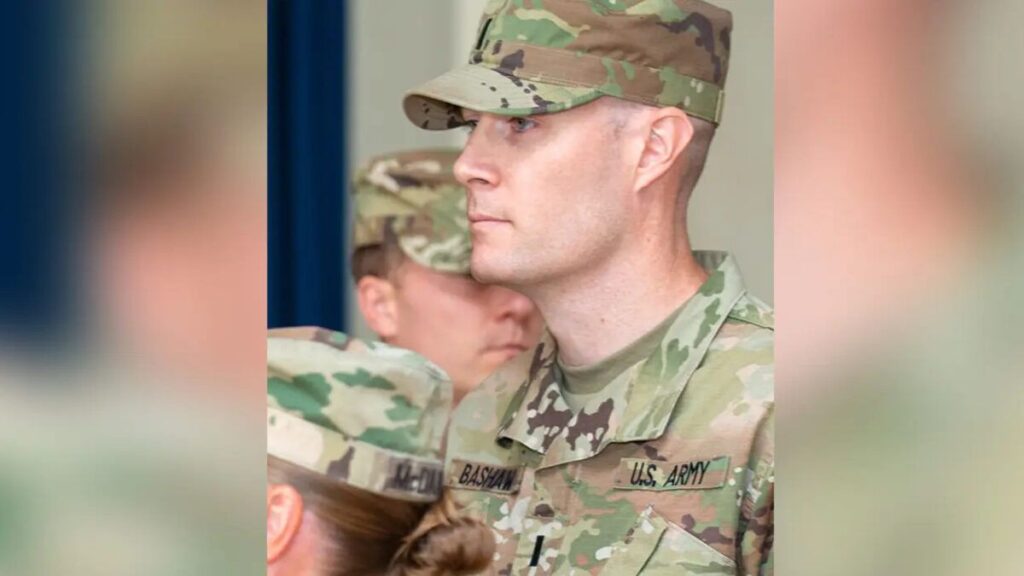 Whistleblower faces involuntary separation from Army
A medical Army officer who discovered a sudden increase in disease coinciding with reports of side effects alongside COVID-19 vaccines—which the Army has dismissed as a data glitch—said he faces involuntary separation after being convicted but not punished for disobeying COVID-19 protocol.
In January 2022, First Lt. Mark Bashaw, a preventive medicine officer at the Army, started noticing some "alarming signals" within the defense epidemiological database.
The Defense Medical Epidemiology Database (DMED), which tracks disease and injuries of 1.3 million active component service members, showed during the pandemic a significant increase in reports of cancers, myocarditis, and pericarditis; as well as some other diseases like male infertility, tumors, a lung disease caused by blood clots, and HIV, Bashaw said.
All these illnesses are listed in FDA documentation as potential adverse reactions associated with COVID-19 vaccines, Bashaw told EpochTV's "Crossroads" program in an interview on Aug. 1.
Seeing increases in cases of these illnesses as high as 50 percent or 100 percent in some situations, Bashaw stepped forward as a whistleblower to raise concerns about his findings.
Bashaw's whistleblower declaration, submitted to Sen. Ron Johnson (R-Wis.) who is facilitating the sharing of information from early investigations of COVID-19 products with Congress, said he saw the increasing incidence of these disorders observed in DMED as "very troubling."
Specifically, the number of cancer cases among active service members in 2021 nearly tripled in comparison with the average number of cancer instances per year from 2016 to 2020, Bashaw said in his declaration.
Bashaw's responsibilities as a preventive medicine officer, with a specialty in entomology, include "participating in fact-finding inquiries and investigations to determine potential public health risk to DoD [Department of Defense] personnel from diseases caused by insects and other non-battle related injuries."
Glitch in DMED
A week after this information was brought out in January in a "COVID-19: Second Opinion" roundtable organized by Johnson, the data in DMED changed, Bashaw said, and all of these troubling spikes in diseases and injuries "seemed to have disappeared and been realigned with previous years."
By Ella Kietlinska and Joshua Philipp
Read Full Article on TheEpochTimes.com