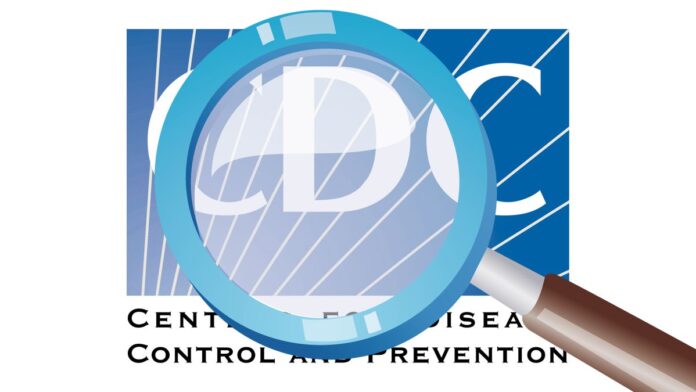 Newly obtained emails show the Centers for Disease Control and Prevention (CDC) made a false statement on COVID-19 vaccine safety monitoring in 2021, months before agency officials gave false statements on the matter to The Epoch Times.
The emails also show top officials in the agency discussing performing safety monitoring on a key database for myocarditis, a form of heart inflammation that has been linked to the vaccines from Pfizer and Moderna.
The CDC promised in 2021 in a set of operating procedures to perform a type of analysis called Proportional Reporting Ratio (PRR) on reports of adverse reactions following COVID-19 vaccination. The reports are submitted to the Vaccine Adverse Event Reporting System (VAERS), which officials have described as "the nation's early warning system" for post-vaccination adverse events. The CDC also said in an updated set of operating procedures in 2022 that it would perform the analysis.
But the CDC has made false statements three times this year on PRRs, initially saying such analysis was outside the agency's purview, then saying the analysis was performed starting in 2021, then saying the analysis did not begin until 2022. The newly obtained emails show that an official falsely said the CDC does not perform PRR analysis to an editor in 2021.
John Gregory, a health editor at NewsGuard, wrote to the CDC on Oct. 19, 2021, asking for a comment regarding a claim that the CDC's PRR analysis cannot accurately identify when a vaccine causes adverse events, one of the emails shows. Martha Sharan, a CDC spokeswoman, sent the query to Dr. John Su, who leads the CDC's VAERS team, and Dr. Tom Shimabukuro, who also works on vaccine safety.
Their responses were redacted apart from a comment on NewsGuard. Sharan then wrote that she'd spoken to Gregory.
"I spoke to the reporter and explained that CDC does not do PPR analysis. The reporter is not going to pursue this any further!" she wrote, adding later that she meant PRR.
That contradicts the operating procedures, which state that the CDC "will perform Proportional Reporting Ratio (PRR) analysis" on VAERS reports.
"We let our published content speak for itself," Gregory told The Epoch Times in an email when notified that the CDC does actually perform PRRs.
Read Full Article on TheEpochTimes.com