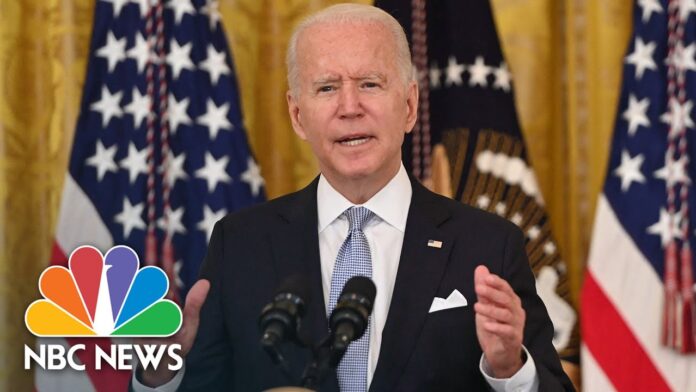 Dr. Gina Smith is a psychologist that specializes in treating first responders and veterans who is currently running as a Republican for the U.S. House to represent the 14th congressional district in Texas.
Her husband has been working as a federal first responder for over ten years.
Last summer, a mandate for federal employees invalidated the option for testing twice a week for COVID-19 and he had to be vaccinated or face termination. He then turned in his medical and religious exemptions and is still awaiting the results.
The paperwork he had to fill out, however, was not what she would have conventionally expected.
The exemption paperwork was "a medical exemption form for early retirement which doesn't make any sense, that's not what he's asking for," Smith told The Epoch Times.
He then went to his long-time doctor, who according to Smith, told him: "Look, I haven't told anybody that they shouldn't get this vaccine, but I'm going to tell you, you should not get this vaccine."
"He has lymphedema in his foot," Smith said, referring to lymphatic pooling. "He's missing the back half of his leg, so he has pooling in his foot which has a risk for blood clots and things like that."
Serving in Iraq
Her husband, who currently works in law enforcement, is a former Marine. During his service in Iraq, was hit by an IED and sustained serious injuries that ended his career as a Marine.
"He is missing a kidney, a spleen, and part of [his] pancreas," Smith said.
"So if this overtaxes his one kidney and then he has kidney failure, he is not going to be able to get another kidney easily. He will be on dialysis, and the longevity of your life when you're on dialysis is not very long."
Smith and her husband are not opposed to the vaccines, and he had taken all the vaccines when he was a Marine except for the anthrax one. In the case of the COVID-19 vaccines, the issue they are concerned about is not with the blood pooling itself but with vein health and poor circulation.
Most of his peers didn't even know he was disabled, since he worked very hard to stay fit and to conceal it, but now "his disabilities are on blast to everyone. And he's having to prove over and over and over again to his supervisors and to other people," Smith added.
"This is not an anti-vaccine issue. This is an anti-mandate issue—the requirement of them to have a vaccine that is still under an emergency use order. It does not have long-term studies attached to it. And it does not take into account natural immunity, and on top of all of that, most of these federal first responders, they are the ones who are enforcing the Constitution, they're upholding the Constitution. So their job is to know the Constitution. And so for many of these folks, they are looking at this saying, 'there's something wrong here.' There's something very seriously wrong—it does not stand up to the threshold that the U.S. Constitution says that we're afforded these particular rights."
Smith thinks that Congress, which is exempt from vaccine mandates, should be held to the same standards as the rest of the people in regards to the vaccine mandates.
"I think that [Congress] needs to be held to the same account that everybody else is. I don't think that Congress should be above anybody," Smith said.
"I really think that they do need to have an honest conversation about what exactly is going on here. I think that Senator Rand Paul is trying to have that conversation. And he's having an uphill battle. I think there are a few people who are open to having that conversation, [but] a lot of folks are not and I'm not sure why that's happening. I know that it's a conversation that I am willing to have, which is why I'm speaking up about this, because these federal first responders cannot speak for themselves."
She said that if just 10 percent of fire and police first responders get fired, it would be a "massive number" that would compromise national security.
Continuing the Mission
If her husband gets fired he won't get security clearance due to background checks, so it would "tie his hands" on the ability to go work somewhere else, Smith said.
To file for disability he would have to lose his job first and there could be a significant wait time in between.
Smith said her husband thought he would stay in the Marine Corps forever. But the day he got hit by an explosive, he was on an Air Force Humvee instead of a Marine Corps unit, due to Congress not being able to support the war logistics properly, thus ending his career as a Marine.
His heart had stopped and was miraculously resuscitated. After recovering, he wanted to continue his mission as a patriot and went on to work as a federal law enforcer.
Now, she said that her husband told her "because Congress couldn't get their stuff together, is the same reason why my career is going to end again, and I'm not going to be able to continue my mission."
Numerous lawsuits have been filed on behalf of federal employees and contractors that don't want to get the jab due to either religious or medical reasons.
Read Original Article on TheEpochTimes.com