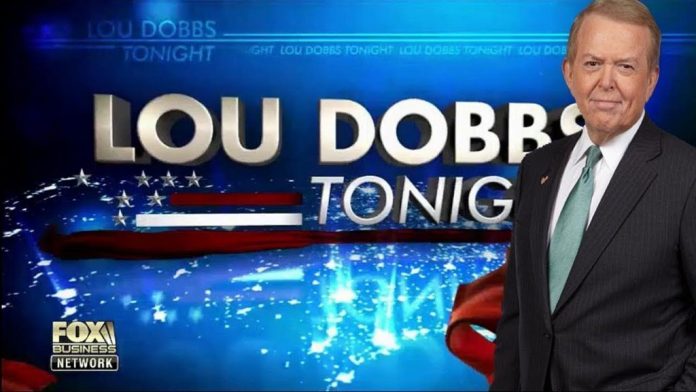 Fox News cancels Lou Dobbs' nightly business show, Lou Dobbs Tonight https://t.co/Z35jFb41Zo via @JustTheNews

— Lou Dobbs (@LouDobbs) February 6, 2021
.@SebGorka and @DickMorrisTweet tell Newsmax TV they spoke to Lou Dobbs today and say "he is a Patriot who loves this country." @HeatherChilders @JosephPinion https://t.co/VlT7z8v2lm pic.twitter.com/AuLfiOJ2J6

— Newsmax (@newsmax) February 7, 2021
Fox News has canceled Lou Dobbs' Tonight on the Fox Business Network and will replace the show with a group of rotating hosts.
Lou Dobbs' Tonight has been on since 2011 and has been the highest rated show on Fox Business with higher ratings than its competition on CNBC.
Lou Dobbs was always defender of President Trump. He was also among the defendants named in Smartmatic's $2.7 billion defamation lawsuit filed this week against the Fox Corp. Also named in the lawsuit were Judge Jeanine Pirro, Maria Bartiromo, Sidney Powell and Rudy Giuliani. The suit alleges that the defendants spread lies that the companies software was involved in rigging the outcome of the 2020 presidential election.
A Fox News spokesperson spoke about Lou Dobbs' cancellation, "As we said in October, Fox News Media regularly considers programming changes and plans have been in place to launch new formats as appropriate post-election, including on Fox Business – this is part of those planned changes. A new 5 p.m. program will be announced in the near future."
Loud Dobbs is still under contract with Fox Media, but according to the Los Angeles Times, Dobbs is unlikely to return to the network.