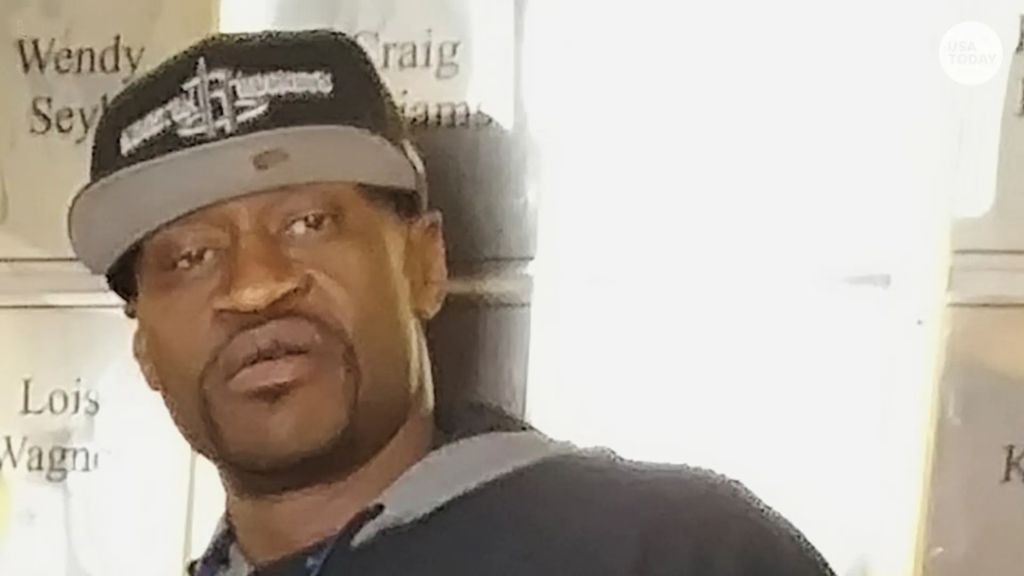 About George Floyd
George Floyd, a resident of St. Louis Park, Minnesota, died Monday, May 25, 2020 at the age of 46. He was born in Fayetteville, North Carolina, and grew up in the Third Ward neighborhood of Houston, Texas. At the time of his death, he worked as a security guard at Conga Latin Bistro.
George Floyd went to Jack Yates High School in Houston. He played basketball and was a star tight end on the football team. He played in the 1992 state championship game at the Astrodome.
According to a high school friend, Coach Chuck, "He was always towering over everybody, as a child through adulthood, but his character has always been the same. He really was a gentle giant. He really was about fairness and goodness for everybody, even at the expense of his own hurt, he still stood for that. That's what means something."
George became a known rapper in the 1990's under the name Big Floyd, working alongside DJ Screw and the hip hop group Screwed Up Click.
Judge Judy's George Floyd IV Case
George got in trouble with the law when he was in his 20s and 30s, which included theft in 1998 and drug charges in 2002 and 2005. He was charged in 2007 with aggravated robbery in a home invasion with a gun in Houston and was sentenced to five years in prison in Texas in 2009 as part of a plea deal. He was arrested 9 different times.
After spending time in prison, George became an anti-violence advocate and he moved to Minnesota in 2014 to start a new life shortly after being released from prison. He tried to turn his life around, but he continued to be a part of the drug culture. According to his autopsy, he died while high amounts of Fentanyl and methamphetamine in his body and 911 was called for the police stating that an individual was "not in control of himself" and who had passed "fake bills". Police officer Derek Chauvin recklessly controlled him with a knee on his neck, while arresting him for allegedly paying with fake bills. George's death sparked nationwide protests against police brutality.
It is not known if Derek Chauvin knew George Floyd or if Chauvin knew about Floyd's criminal past. It is known that the two worked security at the same local club, El Nuevo Rodeo, for much of the year. The owner of El Nuevo Rodeo said the two were in close proximity once a week for their Tuesday night shifts, though she did not know if they ever actually met while working at the club.
Friends and Family Speak About George
"He was everyone's favorite everything," his cousin Tera Brown told TMX.news.
Floyd was a longtime friend of NBA champion basketball player and ESPN analyst Stephen Jackson.
"Floyd was my brother, we called each other twin," Jackson said in an Instagram post on May 26. In another, Jackson said: "If he needed me, I was there for him… I think he was closer to me than some of my own family."
Floyd's partner Courteney Ross told KARE-11 News in Minneapolis: "He was not only the man I loved, but the man I admired. He taught me how to be a better person."
His childhood friend Christopher Harris told NPR: "If he had a stamp and it had his signature on it, it would be his smile. It literally lit up a room."
"I want people to know that George Floyd was a caring person," his Yates High School football and basketball teammate Jonathan Veal told KWTX News 10 in Texas. "His personality and his heart for others was equal or greater to his physical stature, and he always had a heart to give back."
Floyd is also being mourned by friends from Houston's hip-hop scene. "He believed in people," rapper Trae the Truth told Rolling Stone, "to a point it seemed he believed in people more than he even believed in himself."
"Everybody loved Floyd," his employer Jovanni Thunstrom of Conga Latin Bistro told KARE-11. "We all have good memories of him."
Floyd's uncle Selwyn Jones told the Rapid City Journal that George Floyd is survived by three children, and that the six-foot-seven "gentle giant" had been a star football and basketball player in high school.
Funeral Services
Arrangements for funeral services in Houston are being made by Fort Bend Memorial Planning Center, which has announced a public visitation will be held Monday, June 8 from noon to 6 p.m. at the Fountain of Praise, 13950 Hillcroft Ave. A private funeral will follow on June 9, 2020.
The Minneapolis Spokesman-Recorder reports that a public Minneapolis memorial service will be held Thursday, June 4, from 1 to 3 p.m. at North Central University, 1400 Elliot Avenue. In addition, the Fayetteville Observer reports that a public North Carolina memorial service will be held Saturday, June 6, 2020 from 11 a.m. to 1 p.m. at Cape Fear Conference B Headquarters, 10225 Fayetteville Road, Raeford.