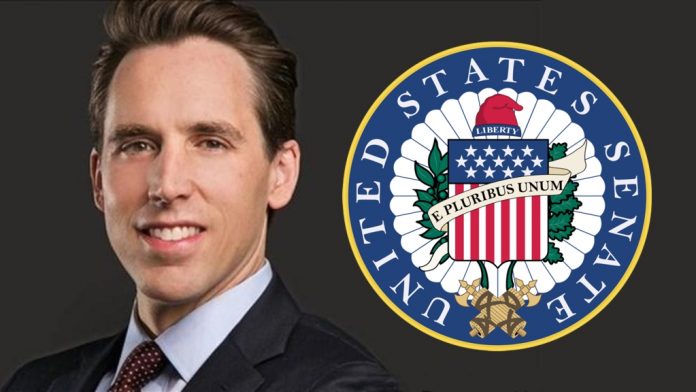 Today U.S. Senator Josh Hawley (R-Mo.) issued the following statement regarding calls from Senate Democrats for an ethics investigation into his objection to certifying Pennsylvania's electoral votes:
"Joe Biden and the Democrats talk about unity but are brazenly trying to silence dissent. This latest effort is a flagrant abuse of the Senate ethics process and a flagrant attempt to exact partisan revenge. Democrats appear intent on weaponizing every tool at their disposal — including pushing an unconstitutional impeachment process — to further divide the country. Missourians will not be cancelled by these partisan attacks." ~ Senator Josh Hawley
Senator Hawley sent two letters on Monday morning. In one of the letters he called for the Senate Ethics Committee to investigate the six Democrats (Sens. Ron Wyden, D-Ore.; Sheldon Whitehouse, D-R.I; Tina Smith, D-Minn.; Richard Blumenthal, D-Conn.; Maize Hirono, D-Hawaii, Tim Kaine, D-Va., and Sherrod Brown, D-Ohio) who filed the complaint against him and Senator Ted Cruz, R-Texas. Hawley accused the senators of filing "an unprecedently frivolous and improper ethics complaint… [w]ithout citing any relevant evidence or offering any good-faith argument."
Hawley Ethics Complaint Against Democrats PDF
492025947-Hawley-Ethics-Complaint-Against-Democrats

In the other letter Senator Hawley shows his astonishment at the "outrageous personal and partisan attack you labeled an 'ethics complaint.' It is a startling abuse of the ethics process and a direct assault on democratic debate".
Hawley Letter to Democrats PDF
492025902-Hawley-Letter-to-Democrats