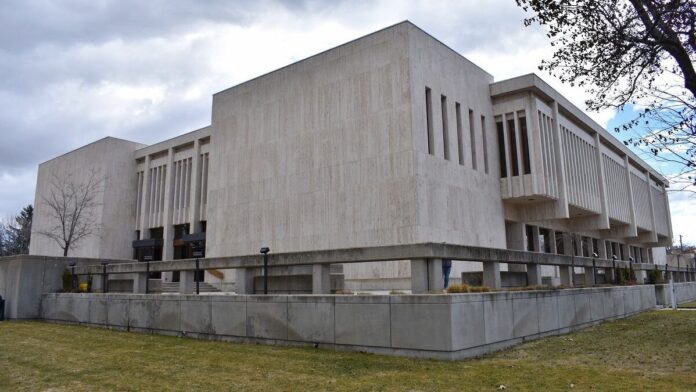 The Supreme Court of the State of Idaho unanimously ruled this week that the state's new statute governing citizen-initiated ballot initiatives is unconstitutional because it infringes on the public's right to enact laws without the participation of the state Legislature.
The decision came Aug. 23 in the case known as Reclaim Idaho v. Denney, dockets 48784 and 48760. Lawerence Denney is Idaho's Republican secretary of state.
Reclaim Idaho is a left-wing political action committee that led a successful Medicaid expansion initiative in 2018 and supports boosting funding in kindergarten through 12th-grade education by increasing Idaho's corporate tax rate and taxes on individuals earning $250,000 or more annually.
The group's website explains that "Reclaim Idaho's primary organizing tactic is the ballot initiative. … We also engage in grassroots advocacy efforts, such as fights against cuts to Medicaid and restrictions on initiative rights. Our grassroots advocacy campaigns organize local leaders and volunteers to contact their legislators, advocate at the capitol, and host local town-hall meetings.
"But the initiative is our primary tactic because it has the greatest potential for growing a statewide movement."
Idaho's highest court found that the statute at hand runs afoul of Idaho voters' fundamental right to carry out a citizen-led initiative. Denney and the state Legislature both "failed to present a compelling state interest for limiting that right," according to the new court opinion.
"Ultimately, the effect of SB 1110 [i.e. the new statute] is to prevent a perceived, yet unsubstantiated fear of the 'tyranny of the majority,' by replacing it with an actual 'tyranny of the minority,'" the court stated in striking down the statute. The court also noted that the statute conflicts with "the democratic ideals that form the bedrock of the constitutional republic created by the Idaho Constitution."
According to The Idaho Statesman, the state Legislature "will have to pay Reclaim Idaho and [another litigant] their attorney fees for the lawsuit, on top of the fees paid its own attorney to defend the law."