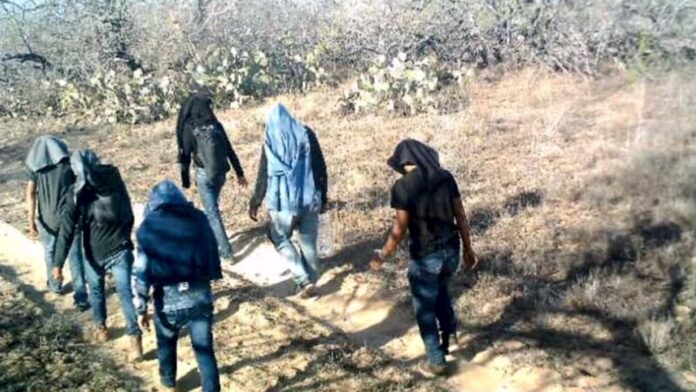 McALLEN, Texas—With Border Patrol agents overwhelmed by family groups and unaccompanied minors, more illegal aliens are escaping into the interior of the United States and fewer drugs are being seized.
During April, more than 177,000 illegal immigrants were apprehended by Border Patrol, according to preliminary Customs and Border Protection (CBP) numbers, as provided to Jaeson Jones, former captain in the Texas Department of Public Safety.
A further 42,620 illegal aliens escaped arrest by Border Patrol, which are known as "gotaways."
During February and March, the gotaway number was around 30,000 per month, or 1,000 per day. That's now up to almost 1,400 per day.
"What gotaway numbers really signify is the level of infiltration coming into the country that's getting past CBP at the border," Jones told The Epoch Times.
The gotaway number is generally considered a conservative amount, as many more are believed to have slipped through undetected. The number is calculated from agents submitting information on anyone they observed getting away, or they noticed clues (including tracks or debris) signifying that someone has gotten through, or from cameras or sensors.
The gotaway numbers don't reflect the number of illegal border-crossers who run back to Mexico if they're chased—those are counted separately as "turnbacks," and for April, that number was around 14,500. Most likely, those people will continue to try until they get through.
The increasing gotaway number reflects Border Patrol's focus being forced into humanitarian care as single males and females slip through the gaps.
"But it also signifies something else and that is that more drugs are also flowing into the country. If you can't catch the people, you can't catch the dope either," Jones said.
The number of gotaways is being reflected in the issues that counties north of the border are currently facing.
Read Full Article on TheEpochTimes.com