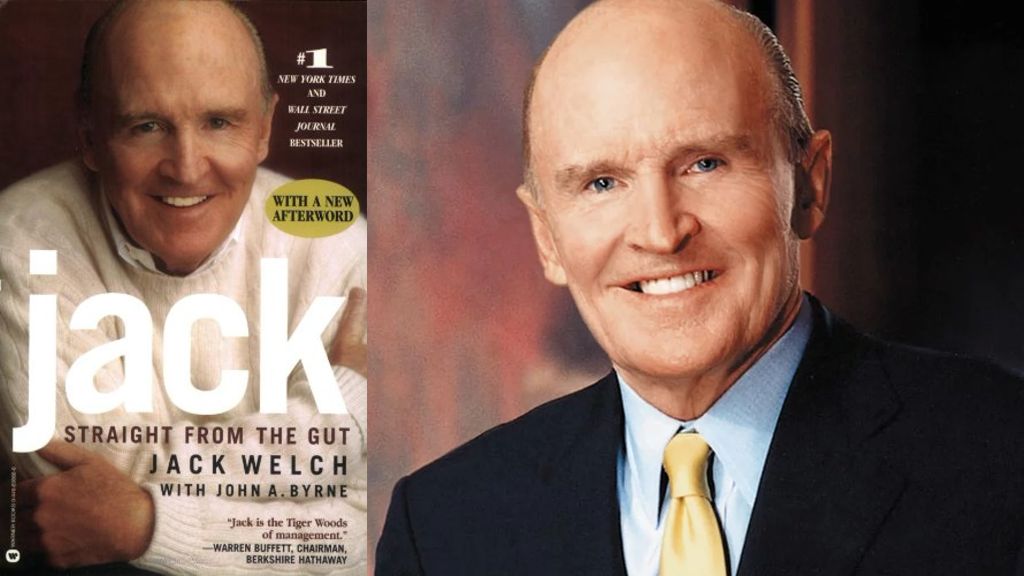 Jack: Straight from the Gut is a remarkable autobiography, a classic business book and runaway New York Times bestseller. It has now been updated with a new afterword by the author. This book takes us on the rough-and-tumble ride that has been Jack's remarkable life. From his working-class childhood to his early days in G.E. Plastics to his life at the top of the world's most successful company, Welch tells his intensely personal story with his well-known fire and candor. And although it chronicles billion-dollar deals and high-stakes corporate standoffs, Jack is ultimately a story about people-from a man who based his career on demanding only the best from others and from himself. Jack: Straight from the Gut first came out in October 1, 2003.
They called him Neutron Jack. They called him the world's toughest boss. And then Fortune called him "The Manager of the Century." In his twenty-year career at the helm of General Electric, Jack Welch defied conventional wisdom and turned an aging behemoth of a corporation into a lean, mean engine of growth and corporate innovation.
Review
"Jack illustrates the single-minded, awesome determination of Jack Welch."
"Manager of the Century" (Fortune)
"Now is the time." (New York Times)
"When you talk with Jack about management, his energy and passion fill the room." (WARREN E. BUFFETT, chairman, Berkshire Hathaway)
About Jack Welsh
Jack Welch was the author of Winning, a #1 Wall Street Journal and international bestseller. In 2001, he wrote his #1 New York Times and also international best-selling autobiography, Jack: Straight from the Gut.
Jack launched the Jack Welch Management Institute at Strayer University, a unique online MBA and certificate program aimed at giving students globally and at every career level the tools to transform their lives and the organizations of the future.
Jack was the head of Jack Welch, LLC, where he served as Senior Advisor with the private equity firm, Clayton, Dubilier & Rice and was an advisor to IAC (Interactive Corp). He spoke to business audiences and students around the world.
Born in Salem, Massachusetts, Jack received his undergraduate degree from the University of Massachusetts and an MS and PhD in chemical engineering from the University of Illinois. He began his career with the General Electric Company in 1960, and in 1981 became the Company's 8th Chairman and CEO. During his 20+ year tenure as CEO, the Company's market capitalization rose from $13 billion to over $400 billion. In 2000, he was named "Manager of the Century" by Fortune magazine.
Jack Welch was born on November 19, 1935 and passed away on March 1, 2020 at the age of 85.
For more information, visit: http://www.jwmi.com