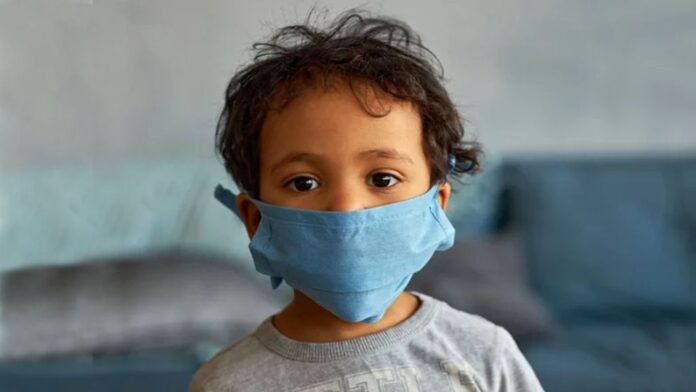 Study authors challenge critics to "produce better and different results."
he lead author of a study that found dangerously high levels of inhaled carbon dioxide in German masked schoolchildren is crying foul after the prestigious journal that published the study retracted it.
Harald Walach told Just the News that editors at the Journal of the American Medical Association and JAMA Pediatrics did not tell him how he failed to provide, in the words of the retraction notice, "sufficiently convincing evidence" in response to criticism of the study.
"I would actually also like to see how those conclusions were reached, but I am afraid that there was no solid conclusion," he wrote in an email. The "key phrase" in the retraction notice was "potential public health implications," which suggests "the retraction was political, because some people did not like our data," Walach said.
The notice cited "numerous scientific issues" that were raised after the publication of the research letter, a shorter format JAMA accepts for "concise, focused reports of original research." They are limited to 600 words — a condition cited by Walach in responses to criticism.
Editors Dimitri Christakis and Phil Fontanarosa faulted the study methodology, particularly the measurement device the authors used to assess CO2 levels, questioning whether it correctly measured inhaled air only. The "validity of the study conclusions" — that policymakers should reconsider universal child masking — is also in doubt, they argued.
The notice also said the journal performed an "editorial evaluation" and commissioned "additional scientific review," but did not elaborate. Walach told Just the News the editors did not provide a "rebuttal of our points" or the "fourth scientific review that was hinted at" in the notice.
It's the second retraction for Walach, a psychologist at Germany's University of Witten/Herdecke, in two weeks.
He was also lead author on a study in Vaccines that estimated two deaths were "inflicted by" COVID-19 vaccines for every three lives they saved. The journal claimed the study conflated correlation with causation, prompting Walach and coauthors to accuse Vaccines of accepting a much lower evidentiary burden for COVID-linked deaths.
Walach lost his affiliation with Poland's Poznan University of Medical Sciences in response to the Vaccines paper. He told Retraction Watch the university didn't tell him before tweeting his removal.
We wish to emphasize that the claims included in dr Harald Walach's recent article in @Vaccines_MDPI do not represent the position of @PUMS_tweets. We find that the article lacked scientific diligence and proper methodology. Dr. Walach's affiliation with PUMS was now terminated.

— Poznan University of Medical Sciences (@PUMS_tweets) July 6, 2021
By Greg Piper
Read Full Article on JustTheNews.com

Original Documents
"Experimental Assessment of Carbon Dioxide Content in Inhaled Air With or Without Face Masks in Healthy Children"