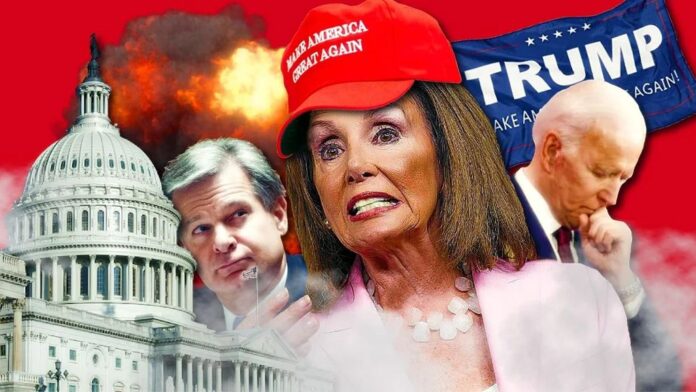 A 9/11-style committee to investigate the January 6 Capitol incursion may be imminent.
The House passed a bill Wednesday authorizing a bipartisan, independent commission to investigate the Jan. 6 pro-Trump assault on the U.S. Capitol, but the proposal could stall in the Senate after GOP leaders in Congress and former President Donald Trump urged Republicans to reject it.

The legislation was the product of negotiations between the chairman of the House Committee on Homeland Security, Democrat Bennie G. Thompson of Mississippi, and the panel's top-ranking Republican, John Katko of New York. Modeled on the probe carried out by the 9/11 Commission following the 2001 terrorist attacks, the panel would have five members appointed by Democratic leaders and five by Republican leaders, with shared responsibility for issuing subpoenas.

"I strongly believe this is a fair and necessary legislation," Mr. Katko said before the vote Wednesday. "I encourage all members, Republicans and Democrats alike, to put down their swords for once, just for once, and support this bill." [WSJ]
Despite the heroic opposition of figures like Matt Gaetz, and the less heroic but still welcome opposition of House Minority Leader Kevin McCarthy, 35 House Republicans joined with the Democrats Wednesday to approve the commission's creation. The measure now goes to the Senate. If ten Senate Republicans defect (or if Democrats decide to trash the filibuster for this), the commission will happen.
American patriots are justifiably wary of creating this kind of commission. Revolver itself has previously warned about the dangers it could pose. Merely by existing, it would legitimize insane comparisons with past American events, like the Kennedy assassination or 9/11 (the attempt to brand it as "1/6" does the same). Plus, anything that Liz Cheney is smugly celebrating on Twitter should give cause for alarm.
Photos from Statuary Hall & the Rotunda on the night of January 6th after these brave Americans fought to defend the Capitol. What happened that day must never happen again. I urge the Senate to pass the bipartisan 1/6 commission bill. Some things must be above politics. pic.twitter.com/CNSkXAfOqo

— Liz Cheney (@Liz_Cheney) May 20, 2021
But American patriots do not need to panic. Properly handled, a January 6 Commission can be used to vindicate American patriots and embarrass their enemies.
The first step to making sure the commission is handled properly and is not to focus on the wrong things. In his show Tuesday night, Tucker Carlson made the case that this commission will only be legitimate if it also investigates the looting and mayhem caused by Antifa and Black Lives Matter over the past year.
Read Full Article on Revolver.News