Why the Modern Liberal's thinking leads him to side with evil over good, wrong over right and the behaviors that lead to failure over those that lead to success. Further extrapolating on the ideas in his wildly popular viral youtube talk to the Heritage Foundation, that has received over 600k hits, Evan Sayet uses his signature wit in this new book to ask thought- provoking questions during these turbulent economic and social times. And he provides the reader with some surprising answers. Andrew Breitbart said that Evan Sayet's Heritage Foundation Speech was 'one of the five most important conservative speeches ever given.' That speech was the foundation for this book. How did the song "Imagine" by John Lennon become the perfect symbol of liberal thinking? Why does Bruce Springsteen dub "pain" as the wages of toil and hard work? What's the Democrats' beef with God? What do they have against the Jews of Israel? Why do they want abortion to be commonplace and frequent? Why does the Modern Liberal –the dominant force in today's Democratic Party and in so much of today's popular culture – seem to always side with evil over good, wrong over right and the behaviors that lead to failure over those that lead to success? Evan Sayet answers those questions and a lot more.

Dissecting Baby Boomer Liberalism Like a Frog in Science Class
Evan Sayet's witty polemic The KinderGarden of Eden: How the Modern Liberal Thinks skewers his generation's arrested development.
It's one of my biggest disappointments that I've only begun to accept in the past few years: the average level of maturity that we experience in high school is as good as it gets. That's where most people stop their emotional and intellectual development. Once one realizes and accepts that overgrown teenagers dominate the planet, then literallyeverything starts to make much more sense.
First in my post-college years in the workplace and second as I began a career of full-time new media editing the same questions continually emerged. What happened to America's grown-ups? How come so many "adults" still act like adolescents spreading gossip, stabbing each other in the back, lying, nursing petty rivalries, and obsessing over how much fun sex is? Isn't college supposed to be the last hurrah where you get all the stupid things you need to do out of your system before your idiocy can hurt others too much?
As the Obama campaign dragged the national dialogue down to the locker room level thanks to Lena Dunham and Sandra Fluke, baby boomer conservatives uniformly predicted victory for their white knight Mitt Romney. This Ward Cleaver epitome of adult respectability would inspire the legions of "Silent Majority" American grown-ups (who somehow the pollsters kept missing) to awaken to the truth of Obama's fantasy of raising taxes on "the rich" for fairness's sake regardless of the disastrous economic consequences and the pitiful extra 8 days' worth of revenue to gain.
But those voters didn't show up. They don't exist anymore. Decades of cultural Marxist infiltration have finally started to bear fruit. Two rising cohorts that played key roles in Obama's victory include the never-married and the irreligious (two interrelated subjects, as readers of David P. Goldman's How Civilizations Die know).
Where did these voters come from to assist the president in his fundamental transformation of America?
Review By Dave Swindle PJ Media Editor

About the Author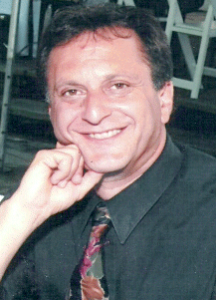 Evan Sayet is a writer and political commentator. After his liberal friends' response to 9/11, he went on a quest to figure out what he calls "The Modern Liberal" mindset. His popular talk to the Heritage Foundation on "How The Modern Liberal Thinks" has received over 600,000 views on youtube, and is the basis for his new book, "The KinderGarden Of Eden: How The Modern Liberal Thinks And Why He's Convinced That Ignorance Is Bliss."
Evan has written and/or produced in virtually every medium there is. Starting out as a standup comic he was quickly noticed by David Letterman and offered a spot on a special episode featuring young talent. Segueing into writing, he was an integral part of the team that made "The Arsenio Hall Show" the first late night program in thirty years to give "The Tonight Show" a run for its money and then the very first Creative Consultant on the highly respected "Politically Incorrect with Bill Maher" (back when Maher was funny). After that Evan wrote and produced the highest rated special in Discovery's The Learning Channel's history ("The 70's: From Bellbottoms to Boogie Shoes"), perfected the book for a musical comedy, wrote a screenplay optioned by Penny Marshall and even tried his hand at game shows – as the original writer of the cult classic "Win Ben Stein's Money."
Evan is the creator, and star of "The Right To Laugh," which is the longest running conservative comedy show in America.