Tim Ryan is a Congressman serving as the U.S. Representative for Ohio's 13th congressional district since 2003. He was born on July 16, 1973 and raised right outside Youngstown in Niles in Northeast Ohio. A graduate from John F. Kennedy High School in Warren, he played football as a quarterback and coached junior high basketball.
In 1995, after graduating from Bowling Green State University with a Bachelor of Arts degree in political science, Ryan went to work as an aide to Congressman Jim Traficant. In 2000, Ryan earned a Juris Doctor degree from Franklin Pierce Law Center in Concord, New Hampshire and then served half a term in the Ohio State Senate (2000-2002). He then won an election to succeed Traficant in the United States Congress. In November 2016, Ryan launched an unsuccessful challenge to unseat Nancy Pelosi as party leader of the House Democrats.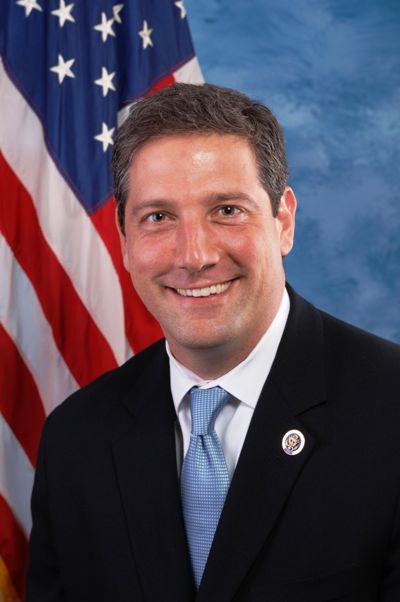 Tim Ryan is a member of the Democratic Party and on April 4, 2019, he announced his candidacy for president of the United States.
According to his website, he is fighting to rebuild our economy by investing in American workers. A lifelong Rust Belt native, Tim understands that the American Dream is too far out of reach. That's why he's focused on restoring stability to our fractured communities. He wants to do that by rebuilding our economy to work for all Americans. He is committed to building an economy that inspires investment. One that fosters entrepreneurship and growth.
Before being elected to Congress, Tim served in the Ohio State Senate. He began his career as a congressional aide in 1995. Tim has a law degree from the University Of New Hampshire School Of Law, and a bachelor's degree from Bowling Green State University in Ohio.
Tim currently resides in Howland, Ohio with his wife Andrea and their three children. Andrea is an elementary school teacher and big on education reform. Tim is the author of Healing America: How a Simple Practice Can Help Us Recapture the American Spirit and The Real Food Revolution: Healthy Eating, Green Groceries, and the Return of the American Family Farm.