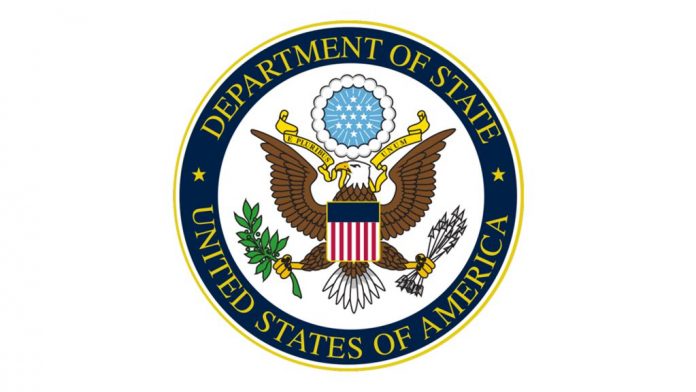 A newly released memo from the U.S. State Department reveals that government officials knew early on that the COVID pandemic likely originated at a lab in Wuhan, China.
That memo, dated April 2020, states that out of five possible origins for COVID, a lab leak was by far the most likely. The memo also suggests that alternative theories had been introduced to prevent a lab leak from being investigated. The memo, which focuses almost entirely on the likelihood of a lab leak, contains a large amount of information that wasn't known publicly at the time it was written.
Although a lab leak is now widely accepted as a likely origin for the virus, when the memo was written, a concerted effort was underway to discredit that possibility. It also raises the question of what senior State Department leadership—including then-Secretary of State Mike Pompeo—knew and why the information was withheld from the public.
According to the newly released memo, the State Department knew as of April 2020 that the central issue surrounded an obsession with collecting and testing a massive amount of virus-carrying bats on the part of the Wuhan Institute of Virology and China's Wuhan-located Center for Disease Control and Prevention (CDC).
The State Department noted that lab testing of the earliest-known patient at the Wuhan Central Hospital in December 2019 determined that the virus was a "Bat SARS-like Coronavirus." At the time this patient was tested, the Chinese Communist Party (CCP) hadn't disclosed that there was any problem at all.
When they finally acknowledged an outbreak, they initially blamed it on pneumonia. It was only at the end of January that the CCP finally started admitting that COVID-19 was caused by a new virus that was transmitted between humans.
By that time, the virus had already been seeded across the globe and any chance at suppression had been lost. It was during this same period that the director of the National Institute of Allergy and Infectious Diseases, Dr. Anthony Fauci, was made aware of the virus's likely origin, having been told by a group of scientists whom he was funding that there was a high probability that the virus was engineered.
Although it's been known since June 2021 that Fauci and the NIH covered up his knowledge of the virus's origin, the State Department's early insight into these matters wasn't fully known until late March 2022, when the transparency group U.S. Right to Know obtained the April 2020 memo.
By Jeff Carlson and Hans Mahncke
Read Full Article on TheEpochTimes.com