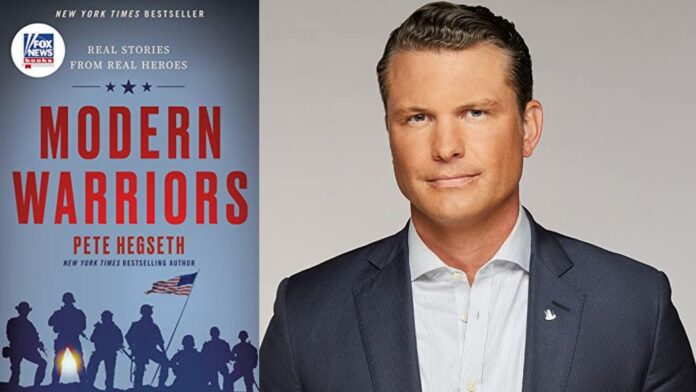 A New York Times bestseller.
From FOX & Friends Weekend cohost Pete Hegseth comes a collection of inspiring stories from fifteen of America's greatest heroes—highly decorated Navy SEALs, Army Rangers, marines, Purple Heart recipients, combat pilots, a Medal of Honor recipient, and more—based on FOX Nation's hit show of the same name.

After three Army deployments—earning two Bronze Stars and a Combat Infantryman's Badge—Pete Hegseth knows what it takes to be a modern warrior. In Modern Warriors he presents candid, unfiltered conversations with fellow modern warriors and digs for real answers to key questions like: What inspired them to serve? What is their legacy? What does sacrifice really mean to them? How do they handle loss? And what can civilians learn from this latest generation of veterans?
From the skies over Afghanistan to the seas of the Mediterranean to the treacherous streets of Iraq, these brave men and women take you inside the firefight, sharing the harrowing realities of war. Hegseth uses their experiences to facilitate conversations about the raw truths of combat, including the difficulties of transitioning back home, while also celebrating these soldiers' contributions to preserving our nation's most precious gift—freedom.
In addition to the oral history, Modern Warriors presents dozens of personal, rarely shared photos from the battlefield and the home front. Together these stories and images provide an unvarnished representation of battlefield leadership, military morale, and the strain of war. This book is the perfect keepsake and gift for anyone who wants to know what it means, and what it truly takes, to be a patriot.
About the Author
Pete Hegseth is the cohost of FOX & Friends Weekend, America's #1-rated cable morning television show, and provides commentary across all FOX News and FOX Business programming. Hegseth is also the author of the New York Times bestseller American Crusade and In the Arena. He is a combat veteran who served in Afghanistan, Iraq, and at Guantanamo Bay. He still serves as a major in the Army National Guard. Hegseth is a graduate of Princeton University and Harvard University's John F. Kennedy School of Government. He and his wife, Jennifer, have seven kids—future modern warriors among them.