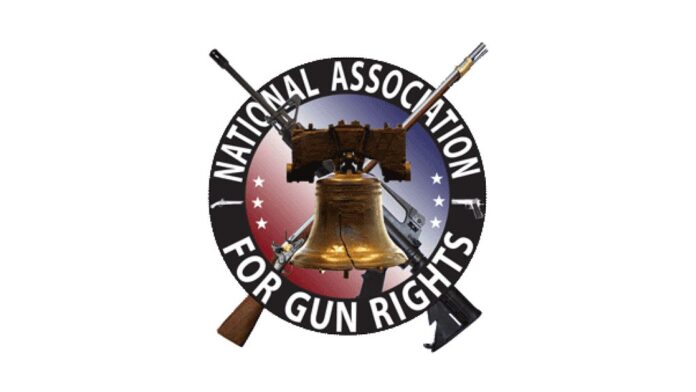 About NAGR
The National Association for Gun Rights (NAGR) is a conservative gun rights advocacy group in the United States. They maintain an affiliated PAC and a nonprofit legal foundation. Officially incorporated in Virginia on March 29, 2000, NAGR was founded by Dudley Brown as a national companion organization to Rocky Mountain Gun Owners.
The National Association for Gun Rights (NAGR) works tirelessly to hold politicians accountable for their anti-gun views, and has made great strides in protecting and preserving the Second Amendment.
The National Association for Gun Rights works tirelessly to defend against attacks on our Second Amendment Freedoms and works to advance true firearms freedom in the form of Constitutional Carry legislation. Constitutional Carry is the simple idea that law-abiding people shouldn't be forced to get a government permission slip to exercise their right to self-defense. No one should be treated like a criminal simply for wishing to carry a firearm in defense of themselves or their family. NAGR strongly believes that Constitutional Carry is the way our founders intended for citizens to exercise their constitutionally protected right to bear arms. NAGR has helped propose Constitutional Carry legislation in dozens of states, and was instrumental in passing Constitutional Carry in both Kansas and Maine in 2015.
National Association for Gun Rights has partner gun rights organizations in 20 states across the country. To find an affiliate group in your state, click here.
National Association for Gun Rights
P.O. Box 1776
Loveland, CO 80539
Telephone:
(877) 405-4570
Fax:
(202) 351-0528