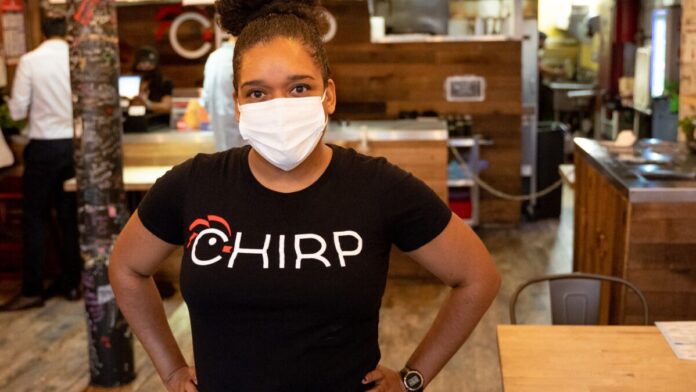 NEW YORK CITY—Just as New York City restaurateurs thought they would perhaps see their way out of crushing COVID-19 restrictions and back to "normalcy," the city's government dealt another blow: Restaurants will now have to check customers for proof of vaccination, or themselves face fines.
In response, restaurant owners seem to have flocked to one of two positions. Some support the rule as long as it prevents more lockdowns, while others reject it as an unreasonable imposition on their already vulnerable operations.
Restaurants have been among the hardest hit by the lockdowns imposed amid the CCP virus pandemic. New York City boasted a flourishing restaurant scene in 2019, with more than 23,000 establishments and more than 300,000 employed, according to a state comptroller report (pdf).
The lockdowns slashed employment by about two-thirds in the sector in April 2020. It has been gradually recovering since, in major part depending on federal relief funding and the solidarity of their landlords. December 2020 sales were 50 to 100 percent lower than the year before for most restaurants and bars, according to a survey by the NYC Hospitality Alliance, an industry group. For two in five, sales were 90 to 100 percent lower. If the government stopped supports such as rent subsidies and the eviction ban, nearly half said they'd go out of business. Only 15 percent said they wouldn't. The rest weren't sure.
The vaccine requirement, announced by Mayor Bill de Blasio on Aug. 3, would apply to both staff and customers at restaurants, bars, gyms, and entertainment venues. It may be expanded to other establishments, too, a New York City Department of Health official told The Epoch Times.
Businesses will have to ask customers for their vaccination card issued by the Centers for Disease Control and Prevention (CDC) or vaccination confirmation on the city or state phone app. The rule goes into effect on Aug. 16 and enforcement through inspections will start Sept. 13.
More than a third of New Yorkers haven't received even the first of the two doses of the vaccine, which was developed at record speed last year and rolled out through an emergency authorization before the completion of clinical trials.
By Petr Svab
Read Full Article on TheEpochTimes.com