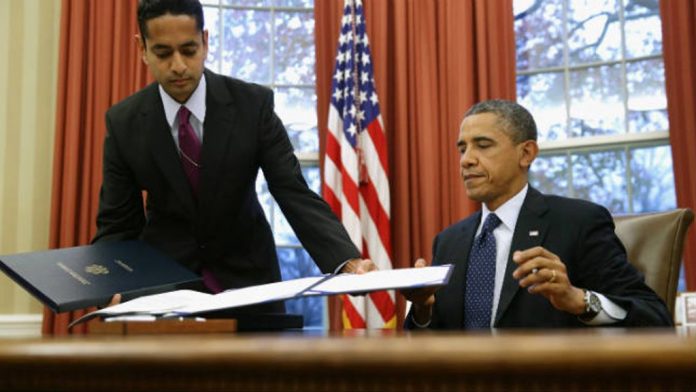 U.S. President Barack Obama's decision to veto the Keystone XL pipeline has fundamentally changed the way Canadians and their leaders see free trade and that's a good thing, says the former ambassador to the United States.
In a panel discussion at the Global Business Forum, Derek Burney said Canada should be expanding trade ties with the rest of the world and it's disappointing that it hasn't done more in the 25 years since the North American Free Trade Agreement was signed.
"I think that the veto of Keystone was a wake-up call for the Canadian government and the Canadian people," he said.
"(Prime Minister Stephen Harper) has had a sea change in terms of his attitude about China and that has been provoked by the situation with Keystone."
Burney added Canada's trade with the United States has fallen as a percentage of total exports and stands to fall further as the American fiscal probalems multiply.
"As the prime minister has observed, we cannot allow ourselves to be a captive market for exports of energy or anything else to a single market, especially one that's into a prolonged slump," he said.
He said Canada should be trying to free up trade with countries that are expected to grow, such as Brazil.
Karen Harbert, president and chief executive of the Institute for 21st Century Energy at the U.S.Chamber of Commerce, said Harper was correct when he said approving the pipeline designed to bring oilsands crude to the Gulf Coast was "obviously, a no brainer."
She said Canada and the United States are so closely aligned that they are almost family members.
"You know, you treat your friends really well, you know, sometimes you treat your enemies even better than your friends, but the people you sometimes leave behind and who are afterthoughts are your family," she said.
Harbert said she admires Canada for lower corporate tax rates and its energy regulatory regime.
"You actually have some certainty in your permitting process," she said. "Our's is completely open ended and Keystone is the result of that."
Leonard Waverman, dean of the Haskayne School of Business at the University of Calgary, asked if Canada could wind up relying too much on China if it switches its exporting emphasis there.
"The old adage is that when the U.S. sneezes, Canada gets a cold. But China could have a heart attack. It's not a long-term, stable, innovative economy," he pointed out.
Burney replied that Canada could easily double its energy exports to China and it would still be a very small percentage of the total, adding that anyone involved in exporting must be prepared to take on risk.
Addressing the $15.1-billion bid by the China National Offshore Oil company for Nexen Inc., Burney said Canada needs foreign capital to develop its resources but that doesn't mean it can't use its "leverage" to negotiate terms for issues such as dispute resolution, vitally important when dealing with a country with a very different political system.
By Dan Healing, Calgary Herald September 21, 2012