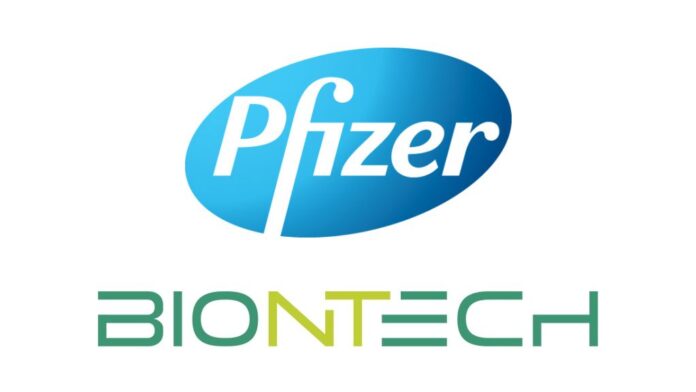 The Omicron variant of the CCP (Chinese Communist Party) virus can best the antibodies from Pfizer's COVID-19 vaccine, according to a newly released small study led by South African researchers.
Samples of plasma drawn from 12 people who received the Pfizer-BioNTech vaccine were tested as part of a rapid response to the variant, which recently emerged in Africa and has triggered travel bans across the world.
The results? A 41-fold decline in antibodies.
The research suggests the variant "escapes antibody immunity induced by the Pfizer-BioNTech vaccine," the Africa Health Research Institute said.
Several scientists with the research, based in Durban, collaborated on the study with other researchers in Africa.
Researchers did find evidence that those who were vaccinated and had recovered from COVID-19 saw less of a reduction in protection.
"Previous infection + vaccination still neutralizes," Alex Sigal, one of the researchers, wrote on Twitter.
It was not clear why unvaccinated persons with natural immunity weren't part of the study and Sigal and another researchers did not respond to requests for comment.
The study (pdf) has not been peer reviewed or even uploaded yet to the preprint medRxiv server yet.
But scientists around the world immediately began sharing the results, as South African scientists first identified Omicron and there is scant data about its impact on vaccines.
Jeremy Farrar, director of the Wellcome Trust, called the work "hugely important" and found the results "sobering." Florian Krammer, a microbiology professor at the Icahn School of Medicine at Mount Sinai, said the study showed a "huge drop" in protection. Dr. Ashish Jha, dean of Brown University's School of Public Health, said the drop was "not great" but "not terrible" and that the study provided more evidence of the need for booster shots.
Others sought to emphasize that antibodies aren't the only form of protection that vaccination triggers.
Read Full Article on TheEpochTimes.com